Camps and excursions
After experiencing Covid related disruptions in 2020 and 2021 it has been wonderful to again experience camps and excursions.  So where do inland dwelling country kids go for camps?  To the beach and the big smoke, of course!
Year 3/4 Camp – Portland
The Year 3/4 class tested their sea legs at Cape Bridgewater where they not only participated in a surfing lesson, but braved a boat ride where they saw seals and dolphins.  Other sites in and around Portland were explored including Cape Nelson lighthouse, Tower Hill, Flagstaff Hill and more beach activities.  The kindness and generosity of people was on show at the end of the camp when a friendly farmer donated a few litres of diesel to make sure the bus made it back to Nhill.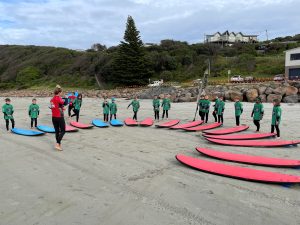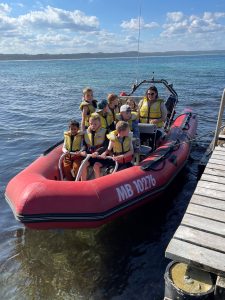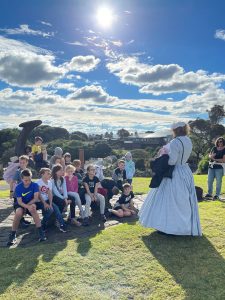 Year 5/6 Camp – Melbourne
A trip to the big city is always exciting!  Around half our 5/6 students had not travelled on a train or tram before, but after four days they were confidently navigating their way around the tracks of Melbourne.  A jam-packed itinerary included visits to the MCG, Scienceworks, Sea Life, ArtVo, Bounce, Shrine of Remembrance, Queen Victoria Markets, IMAX and a special restaurant meal on Lygon Street.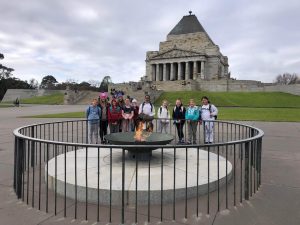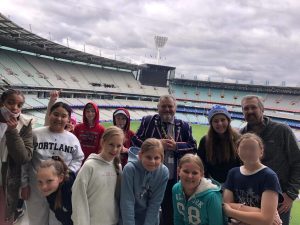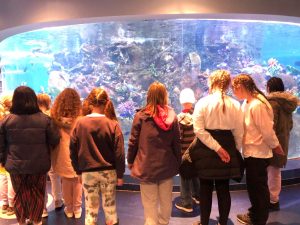 F-2 Excursion – Naracoorte Caves
Fancy crossing the state border for an excursion!  Our F-2 students loved exploring Naracoorte Caves and learning about fossils.  Thankfully, all students were present and accounted for after being in the caves.