Sporting success
It has been a busy start to Term 1, with sporting success both within the school and in the wider community!
Last week, the College hosted its Junior Swimming Carnival for Years 4-6, and its Secondary Swimming Carnival for Years 7-12 students.
It was amazing to see students in houses Wimmera, Mallee and Lowan don their respective colours and support their teammates as they competed in various strokes in the pool and in "Fashions by the pool".
Congratulations to Lowan, who took home the Junior competition, and Wimmera, who won the Secondary carnival.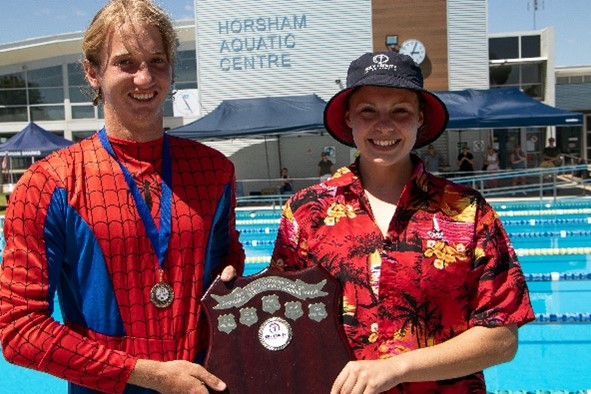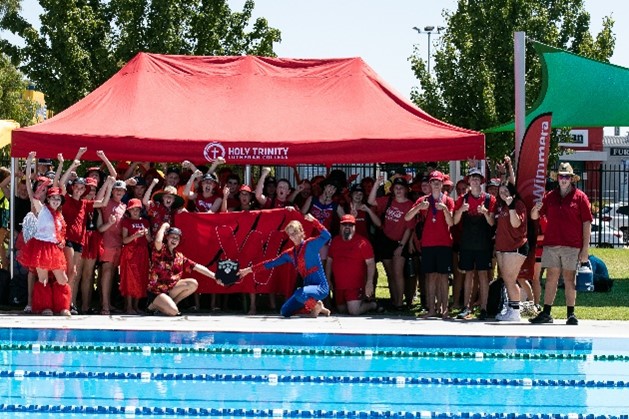 Wimmera's Wil Tippet and Leah Eilola
Houses now look ahead to their next sporting contention with the athletics in March.
We must highlight the efforts of two of our students who are jumping in the pool to in service to others.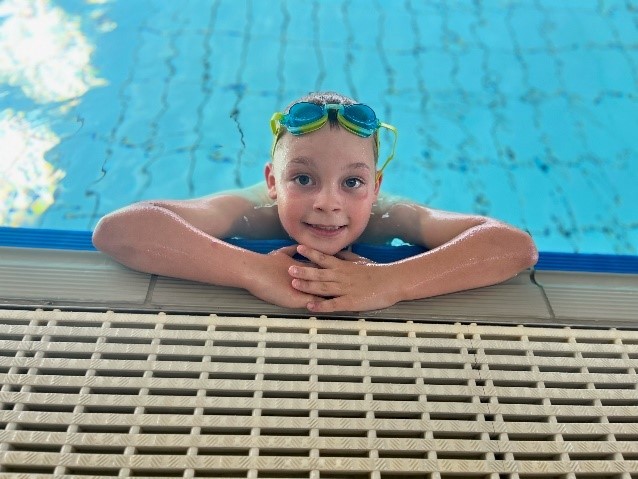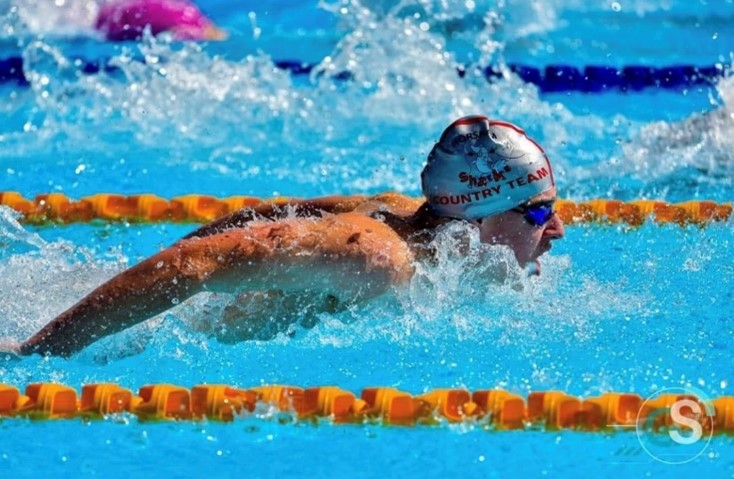 Leyton Hay and Jacob Matuschka
Year 11 student Jacob Matuschka and Year 2 student Leyton Hay are both participating in a Super Swim to raise money for Starlight Children's Foundation.
Jacob is aiming to swim a massive 150 kilometres for the month – an enormous effort to fit in around regular swim training, races and school!
The target even exceeds those set by Olympians such as Emma McKeon, whose own Super Swim target is 16km, and others who have set targets of 100km.
Jacob has beaten the 100km mark and is close to meeting his target by the end of February.
His efforts have been slowed by competitions – last week he swam at the Victorian State Open Swimming Championships against Australian medallists and international athletes! – but he is determined to achieve his goal.
Along the way he has raised more than $1000 for the Starlight Foundation as well.
Go Jacob and Leyton!
Meanwhile, students and staff have been shining away from the pool as well.
The College was honoured to be named School of the Year at the Wimmera Regional Sports Assembly Sports Star of the Year awards on Friday night.
It was one of a number of achievements for the College and its community at the event.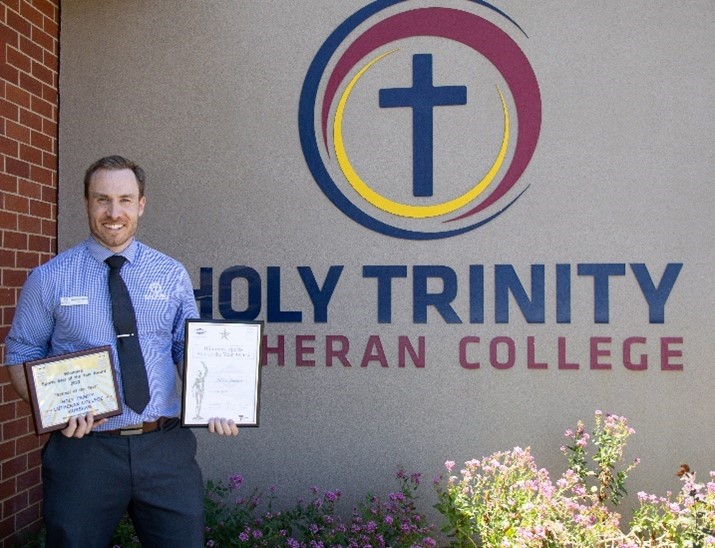 Secondary Health and Physical Education Teacher Matthew McLoughlin with HTLC's awards
The HTLC Energetix Sports Aerobics Team won Team of the Year, and its coach Amanda Wik earnt Coach of the Year.
Former Holy Trinity Lutheran College student Tom Urquhart won the Junior Athlete of the Year award.
Meanwhile, College staff member Lynette Morrow enjoyed success as head coach of Natimuk and District Gymnastic Club, which took home joint Club of the Year.
The College flourished in the sporting field last year, regrouping after two years of lockdowns and COVID-19 pandemic measures.
We continue to enjoy a strong involvement with WestVic Academy of Sport and are committed to promoting all kinds of sports.
The school has a number of teams compete in the Volleyball Horsham competition, and four teams came runners-up at the Greater Western volleyball finals.
Last year, Holy Trinity was crowned National Champions for the Australian HPV Super Series (Pedal Prix) for Junior School Girls and Middle School Girls.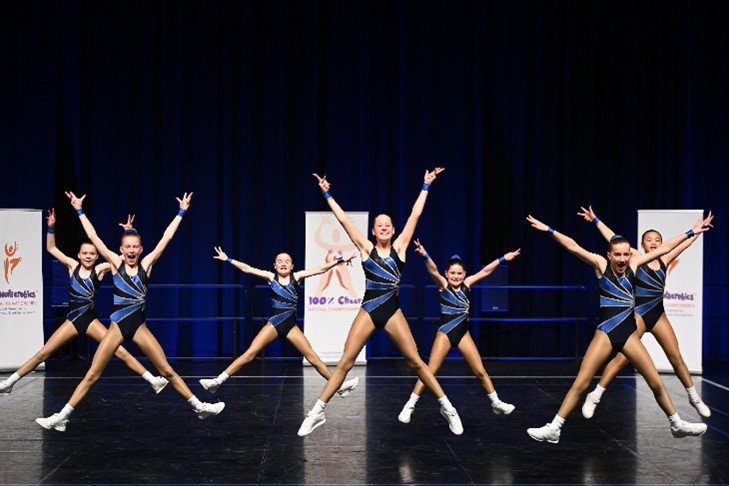 Energetix at Nationals

The College's Energetix Sports Aerobic Team also experienced national success last year, winning the Schoolaerobics National Championships on the Gold Coast.
Coach Amanda Wik first led the team - a mix of Years 4, 5 and 6 students - to a gold medal at the State Aerobics Championships before the team earnt the national title.
The College's success is evidence of just one part of diverse opportunities at the school.
Student leadership
We have been thrilled to introduce our student leaders to the school community in recent weeks.
We are represented with school captains for the junior, middle and senior schools, house captains, student ambassadors, and a student representative council.
In the Junior School, Stella Moore, Jack Arnott, Jemma Hoffmann and Hylton Penfold are captains and vice-captains. Evan Hahn and Chloe Altmann are the Middle School captains, with Jarhyn McGrath and Abbey O'Connor as vice-captains.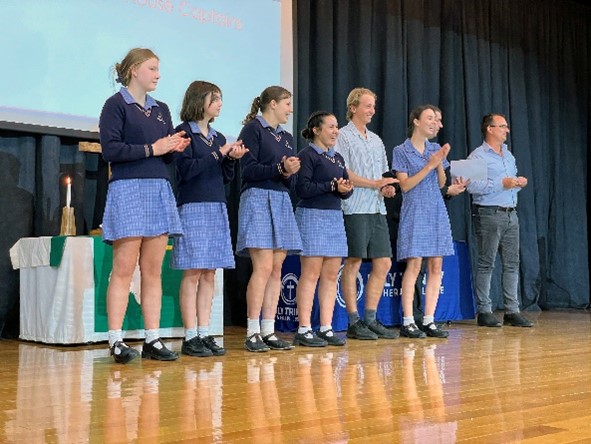 Some of our student leaders being acknowledged at an opening worship service
At a Senior School level, Jessica Daniell and Silvie Hahn are school captains; Zoa Mock and Leah Eilola, vice-captains; and Wil Tippet, leadership team advisor.
We wish our students all the best as they share our College spirit with their peers and the wider community.
Camps and retreats
Starting Year 7 and Year 12 are big milestones for students.
Both of our cohorts enjoyed time away in Halls Gap during the first week of term.
Our Year 7 camp focused on building positive relationships, developing leadership and organisational skills and preparing for a busy year ahead.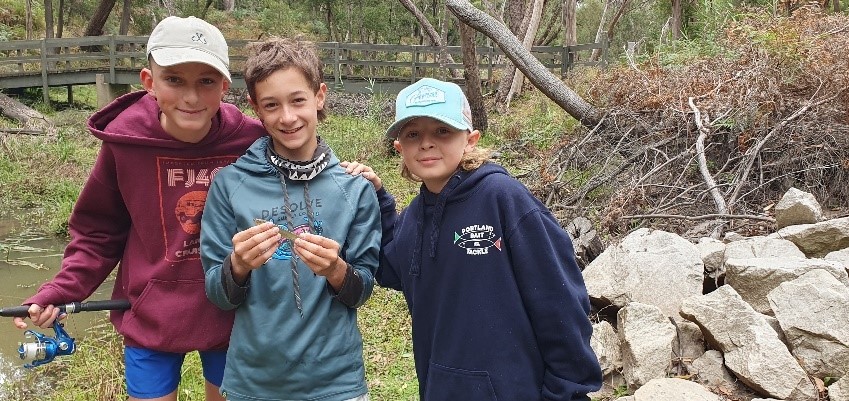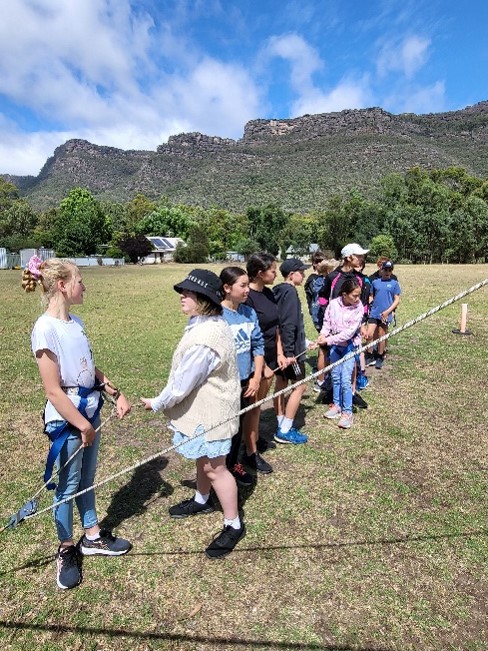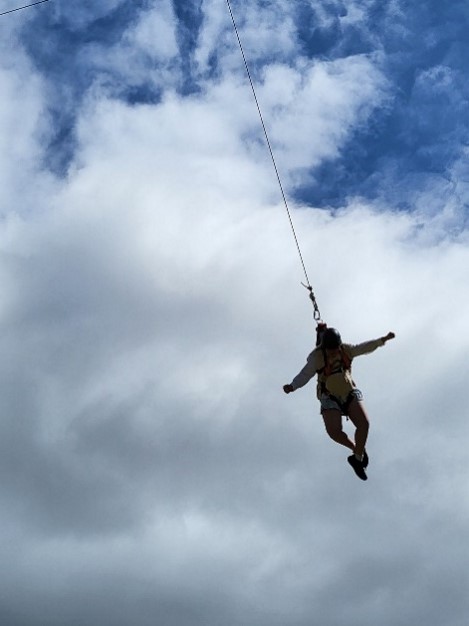 Meanwhile on the Year 12 retreat, our new top class enjoyed two days of team-building activities and exploring relationships. The group shared aspirations for the year ahead, discussed how to implement self-care for Year 12 and ended with an intensive study skills session to help them set up and navigate a successful examination period.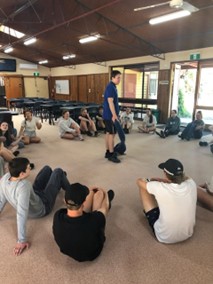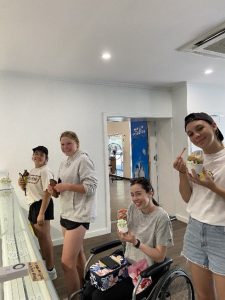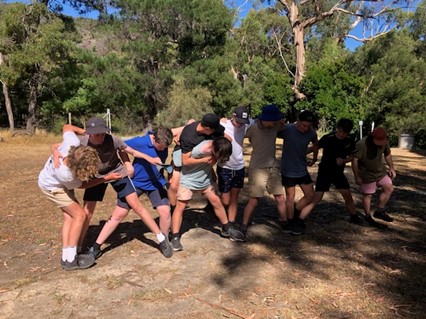 In Christ,
James Phillips
Holy Trinity Lutheran College Principal