A Time for Change
At the end of 2022, Good Shepherd Lutheran Primary School farewelled its second Principal; Mr Greg Schneider, who faithfully served our school community for 26 years.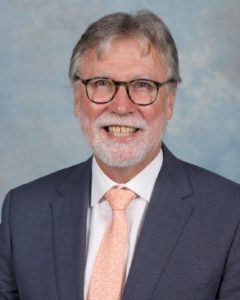 In his time as Principal, Greg welcomed over 1,800 wide-eyed Prep students to the School and proudly shook the hand of over 1,600 Good Shepherd Graduates as they concluded their journey at the School. He saw the School celebrate its 20th, 30th and 40th birthdays. He grew the School from two streams to three in 2002 and from three streams to four in 2021. He oversaw an array of building projects, including the Music Centre, Administration Centre, Senior Primary Building, Gymnasium, Resource Centre/Library, Visual Arts Centre and the design of our future Middle Primary Building, which is a real celebration of 21st Century Learning.
Greg is passionate about the "Learning That Matters" and worked to ensure that the School's approach to learning and teaching equips students with the skills they will need to thrive in today's and tomorrow's world. He was responsible for leading an overhaul of the School's learning program to foster a culture of rich and dynamic learning and to ensure that Good Shepherd learners are curious and creative critical thinkers, with outstanding communication skills.
Another of Greg's legacies is the development of a school culture founded on God's love. God truly blessed our school community with his leadership, wisdom and passion for educating young children.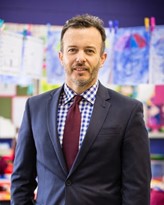 The School continues to be blessed with capable leadership through the appointment of our third Principal, Mr Daniel Weller. Daniel is a well-known and already much-loved member of the Good Shepherd community. He was our Assistant Principal for three years between 2014 – 2016 before being appointed as Principal at Holy Trinity Lutheran College in Horsham. He spent six years leading and growing the College, before returning to Good Shepherd to lead the School into its next exciting chapter.
Daniel is a highly passionate educational leader, who looks to apply Christian values, collective wisdom, the value of relationships, and the use of composure and courage to influence and support the education and care of others. Daniel has a future focused approach to Christian education and wellbeing.
We welcome Daniel back to the school community and are excited to see the wonderful growth and development of our School into the future.
Building Update
Good Shepherd is also experiencing significant change in its buildings! This year, we introduced a fourth Year 2 class. 2027 will see four streams across all Year levels with an expected enrolment of 700 students. Construction of Stage 1A and 1B of the School's new Campus Masterplan commenced last year.
Stage 1A involves the construction of an extension to the Senior Primary Centre, comprising four new classrooms. We are excited that this project is nearing completion and we expect students to move into these new classroom spaces during Term 1.
Stage 1B involves the demolition of some of our older classrooms in the Junior Primary building and   the construction of a new Middle Primary building. The new building will encompass twelve classrooms, contemporary learning spaces designed to support collaborative and creative learning, and student and staff facilities.