Risk Taking
While it feels uncomfortable, no one learns without making mistakes. In fact, we learn when we make mistakes. But in today's age of litigation, comparison and competition, the classroom and the college's reputation can be at best unrewarded, and at worst ridiculed and unnecessarily penalised if risky decisions or mistakes are made.
However, by necessity of Good Shepherd's historical position and contemporary location, the college has embraced a risk-taking and "making mistake" culture - with staff encouraged to be innovative and flexible regarding student learning.
Learning Enrichment
The college identified early on the need to support students with individual learning needs. As a result, the college has implemented a cohesive program to identify, support and develop students with particular needs. For a school of 200 students, we have implemented the following, people-based program: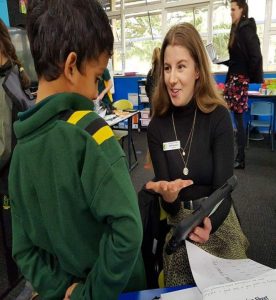 Provided a dedicated teacher to Learning Support for two days a week at both the junior and senior campuses, with no teaching requirements, but rather to coordinate outside specialists, construct Individual Learning Plans for students, liaise with teacher aides delivering the program, ensuring NCCD requirements and managing parent meetings.
The college has employed seven teachers' aides, across both campuses to support ILP's through individual interventions; small group literacy and numeracy strategies; safety in Science, Sport, Agriculture and Food studies classes; and working in conjunction with classroom teachers on general support strategies.
This has enabled the development of strong personal relationships with student and teachers' aides, whose focus is on learning and wellbeing, with the Learning Support teachers concentrating on documentation, co-ordination, program writing and communication with staff and parents.
While this has resulted in additional financial challenges, from a learning, wellbeing, staff/parent communication and NCCD perspective, we have a clear, well organised program for supporting students at risk.
2020 VCAL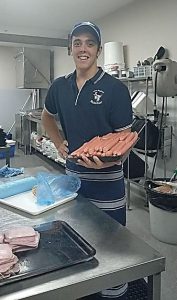 In 2020, the college became one of the smallest schools ever in Victoria to implement a VCAL program. For a few years prior, the college has been running a "quasi" VCAL program to assist with student engagement and retention. By 2019, there was clearly a need for the college to see this qualification for our students, despite the high cost. Fourteen Year 11 and 12 students, with two part-time VCAL teachers with industry experience team-teaching, a generous operating budget within a specialised room, started the year full of nervous energy and anticipation, along with a great deal of apprehension. However, as the program has evolved and grown, we have seen some amazing outcomes for several students who otherwise might have disengaged or "lost" within a VCE course.
Despite the challenges of COVID, the students have undertaken some amazing learning experiences. As we reach the end of the first year, three students have achieved apprenticeships in their chosen occupation, three will transition into the workforce with a clear job pathway, while the others will complete their second year of VCAL next year. Most importantly, all have remained highly engaged with their learning.
Next year, twelve students will begin the year, ranging from Year 10-12, with the same two teachers, along with a full-time teacher aide, will continue to support these students' pathways.
Year 7-9 Applied Learning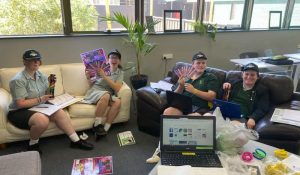 2021To assist disengaged students through Year 7-9, we have developed a pre-VCAL class, called "Applied Learning". This class will have one full-time, dedicated teacher, who will use an outcomes-based approach (similar to VCAL) and a full-time teacher aide to support 12 students. These students are not students with learning disabilities (although there will be some), but rather for those students who find the "four walls of a classroom" challenging. It is for the disengaged or trade-focused students.
The students' lessons for English, Maths, Science and Humanities will be integrated into project-based, themed topics of interest, with an emphasis on literacy and numeracy. They will also participate in the rotational subjects with the rest of their peers, as well as Pastoral Care. This provides a balance in meeting students individual needs - both academically and socially participate in the rotational subjects with the rest of their peers, as well as Pastoral Care. This provides a balance in meeting students individual needs - both academically and socially.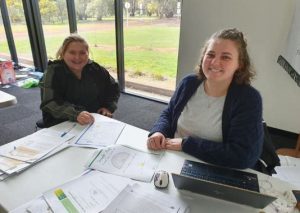 The Applied Learning teacher will be full time, having one full day to work with parents, specialists and planning Individual Learning Plans (ILP's), as well as their normal release time of 8 periods per week. This will enable the teacher to recharge and not be "burnt" out. In addition to the teacher aide support, they will have access to a specialised classroom, a generous budget and the encouragement to "take risks" to inspire, care for and equip the young people in their class. We believe this program will have lasting benefits to all students and families and be a future model for students learning - it is a risk, but one we believe is worth taking!
Shane Jurecky
Principal