In an interrupted year, one of the challenges has been to ensure learning programs can effectively continue. Despite changes to plans, rescheduling activities and modifying learning experiences, the learning that matters continues to be forefront of our thinking. The need to be flexible and agile has never been more important as we move in and out of Remote Learning.
In this edition of Spotlight, we would like to highlight just a few of the activities and initiatives that have taken place during Semester 1.
Penny Soong
Marketing and Communications Officer
Environmental Sustainability (Global Learning)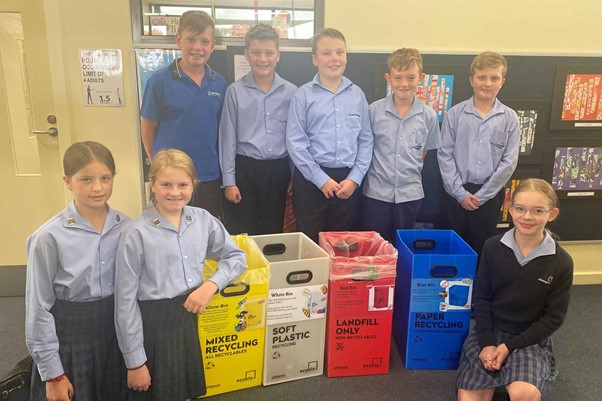 Over recent years, Good Shepherd has introduced many initiatives to develop a culture of living sustainably. With the generosity of the PTFA, we have introduced our latest sustainable practice, Environmental Bins for each classroom. These bins support us to select the most appropriate bin for our rubbish. They include bins for soft plastics, composting, mixed recyclables, paper and general rubbish. We have also duplicated these bins within the school grounds to enable students to correctly dispose of rubbish during break times. Our Year 6 Environmental Captains have been proactively promoting sustainable waste practices and ensuring this new initiative has been successful.
The students and staff have embraced the initiative, leading to some critical thinking conversations about how rubbish is recycled and reused.
It is another step forward in educating our students to think about their daily practices and how they can continue to find actions to live sustainably.
Swimming Squad Success (Wellbeing Learning)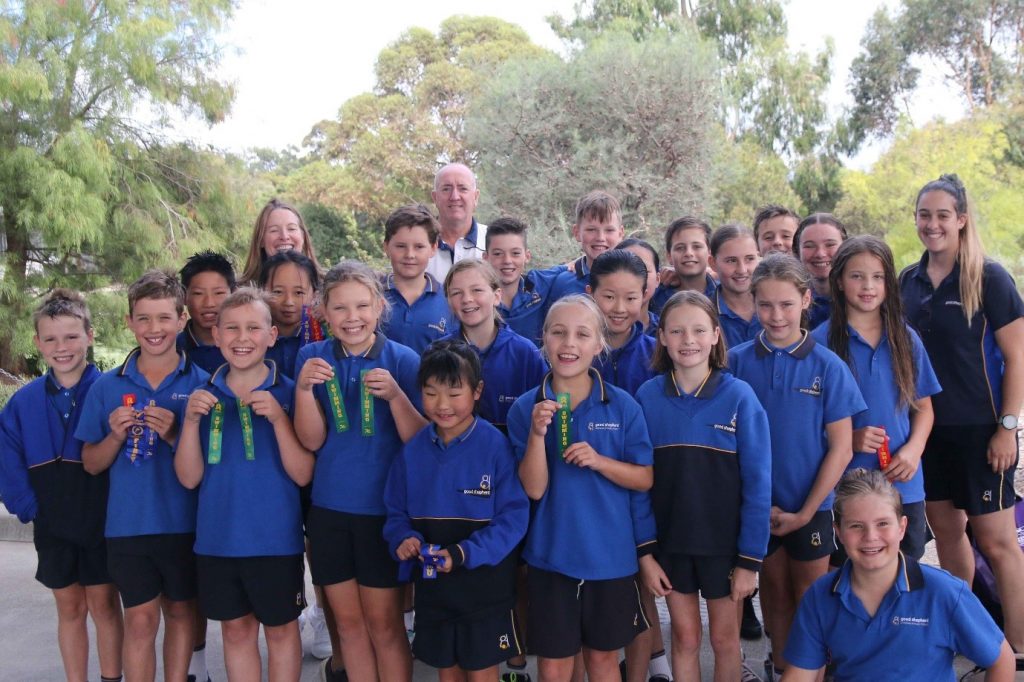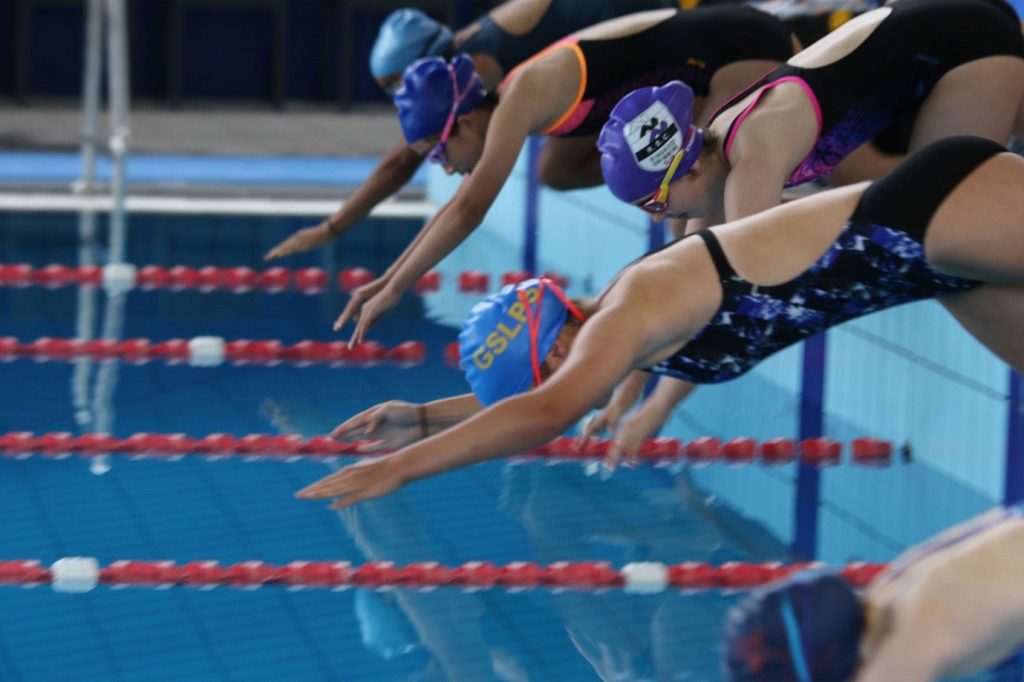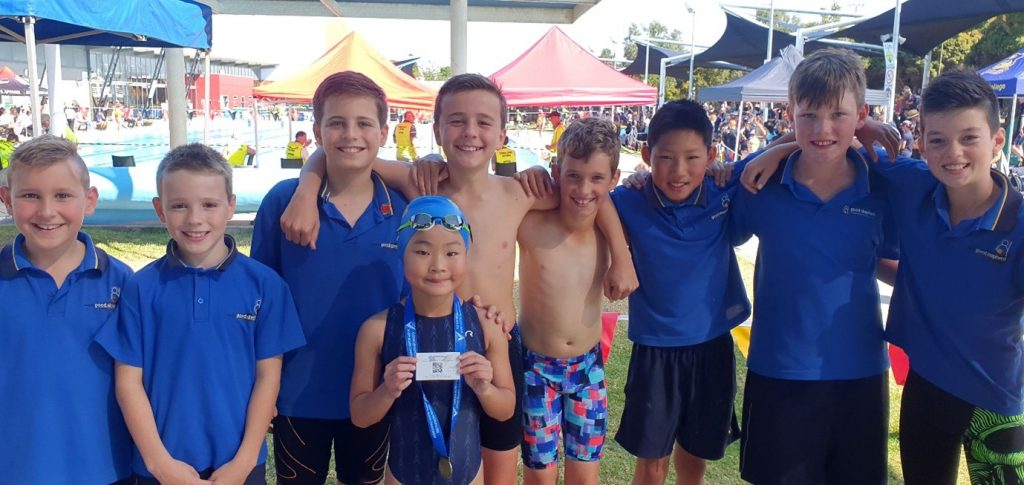 The 2021 Good Shepherd Swimming Squad consisted of 22 students from Years 3 to 6. These students qualified to be part of the team and represented Good Shepherd at the District Swim Carnival in Term 1.
The District Carnival saw our squad of swimmers compete at a very high level with 19 students progressing to the Divisional Swimming Carnival.
Nine students then progressed to compete in the Eastern Metropolitan Regional Championships. This is a tremendous achievement. One student, Mia Gu in Year 3, by winning both of her events, was successful in gaining selection to compete in the Victorian Schools Swimming Championship. Mia competed in the 50m Backstroke and Butterfly events. She won a Gold Medal in the 50m Backstroke and a Bronze Medal in the 50m Butterfly. Well done Mia!
It is a great achievement to reach this level of competition and we are extremely proud of all students in our Swimming Squad.
Leadership Development (Wellbeing Learning)
I alone cannot change the world, but I can cast a stone across the water to create many ripples – Mother Teresa.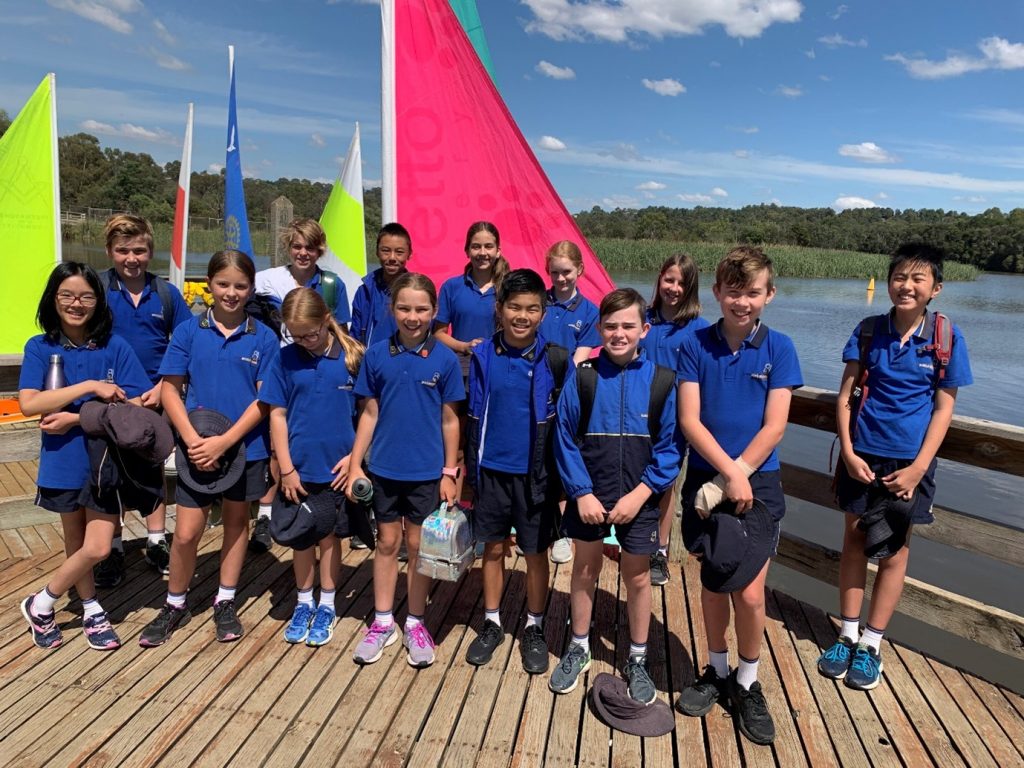 Leadership is about the art of motivating, influencing and directing people so that they work together to achieve the goals of a team. At Good Shepherd, we believe it is important for our students to experience leadership opportunities during their schooling, to learn the art of building relationships within teams, defining identities and achieving tasks effectively. It also provides an opportunity to learn to identify and display effective communication and interpersonal skills. In Year 6 many of our learning experiences and discussions have a leadership focus. Through practical experiences and reflective tasks, four key characteristics of leadership stand out in our students' responses when asking to reflect upon Leadership,
Integrity – we must have a good sense of justice and do what's right, not just what's easy; we should set an example to others worth following and value others' opinions.
Other-centred and relational – leaders should look at things from other people's perspectives, are inclusive and never leave anyone behind.
Courageous – the need to step up and out of our comfort zone, take responsibility and make hard decisions that might not always be popular; have the courage to stand up for others and for our beliefs; and go that extra step forward and turn an idea into action.
Inspirational – being inspirational requires having a vision, acting ethically and being an effective communicator, which includes listening to others.
We have been able to provide all students in Year 6 with fun and interactive opportunities to realise, embrace and develop their leadership potential.
At the start of the year, students participated in a sailing program at Lilydale Lake. In pairs, they navigated a two-man sailing boat around various courses. They had to learn the numerous components of being able to sail the vessel as well as contend with differing weather elements. This brought problem-solving skills, teamwork and communication to the fore.
Taekwondo was introduced into the Leadership Program for the first time this year. Students attended sessions where they enhanced valuable leadership skills. Each student-led a demonstration on how to develop core body strength. They learned that, in certain situations, followership is an important element of leadership. Perseverance was also highlighted and practiced during these sessions.
Six of our Year 6 students had the opportunity to attend the annual Independent Primary School Heads of Australia (IPSHA) Leadership Program. The day consisted of many practical, reflective and collaborative tasks with topics such as, 'What can I do to lead now?' The feedback from our students was very positive and they felt they were able to take away some new-found skills and develop relationships with students from other independent schools.