2020 began the year, celebrating our 16% enrolment growth. With a focus on wellbeing, which proved fortuitous given the year we have had, staff began exploring and implementing the 'Be You' program, upskilling in Restorative Practices and Circle Time to assist students to begin the year positively and cohesively before moving to Remote Learning.
A warm welcome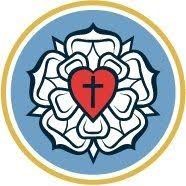 As part of the focus on wellbeing, we have had regular visits from our welcome dogs who love to greet the students while enjoying some special attention. Our Primary students will soon be enjoying additional support from 'Story Dogs' as part of our literacy intervention. 'Chewy' will visit with his trained handler to enjoy stories once per week once we are able to have visitors back onsite.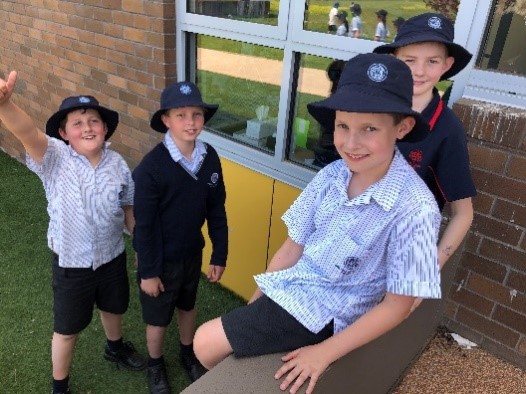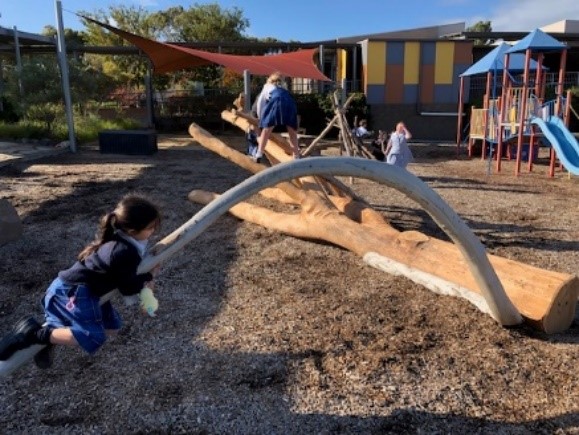 Playground Developments
An investment in playground facilities was a focus during the year with a new nature play space created based on the concept of change for Preps – Year 5. For the older children (Year 6 – Year 9) a new space based on the concept of 'Challenge' is being designed and built-in preparation for 2021.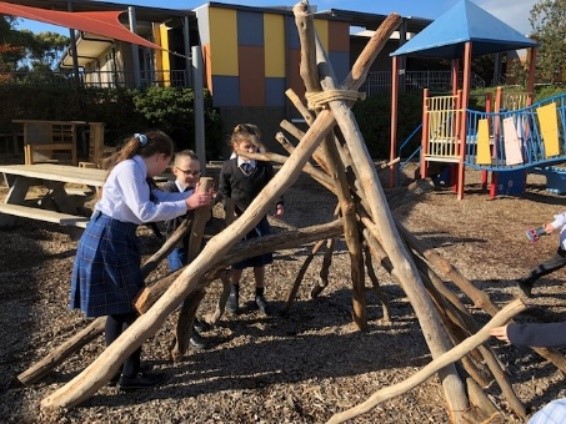 Significant input from students and a group of interested parents shared their thoughts to ensure the new space met the physical and social needs of our older students. Using all recycled and natural materials our designer has sourced the wood from a variety of areas in Victoria.
Camping experiences
While not all camps were able to go ahead, the year started very positively for our growing Year 7 cohort as they travelled to the Grampians for a 3-night stay at Tandara in Week 5 of Term 1. With students coming to GLC from 19 different primary schools, this time is essential to begin building relationships and getting to know the Year 7 teaching team. Tired but happy campers arrived back having made new friends and prepared for an exciting first year in Secondary School.
TEAMS with a whole new meaning
Moving into Remote Learning created many new and innovative teaching processes, not the least was the need for all our staff to become quickly familiar and adept at using 'TEAMS'. Like other teachers and support staff around the state, the need to be able to communicate in various ways was essential to quality student engagement. During this time, Learning Coaches supported students with additional needs as well as being part of our wellbeing 'check in' team for the College community, ensuring a level on connectivity with our broader community.
Maths Competition
Students had the opportunity to participate in the online Education Perfect Maths World Championships for 2020. Joining with students from all around the world who have a passion for Maths, students solved Maths problems from the different strands of Maths: Number, Algebra, Measurement, Geometry, Probability, and Statistics while earning points towards awards and prizes. Our students achieved two Credits, one Bronze, one Silver and one Gold award. Geelong Lutheran College came 4th in Victoria for the 251-500 student category. We were delighted with this result.
Year 7 Signature Program – 'Seven4You'
The Year 7 Signature Program to be launched in 2021 is designed to transition Year 7 students from Primary school to Secondary school, whilst offering rich opportunities for growth. Our students will develop their God-given gifts and talents, learn how to learn and practice a growth mindset. It encourages an inclusive and nurturing environment in which students feel safe and able to take learning risks.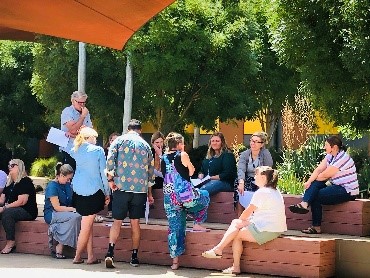 Students will develop a greater understanding of self, form positive connections with each other, whilst acknowledging the role they can play in the wider community. Through collaborative projects, students will engage in critical thinking, rigorous inquiry, research and reflection, while strengthening both their interpersonal and intrapersonal skills. Connections between students and the community through a project-based learning focus will ensure a personal approach to learning.
Above all, initiative and accountability will be fostered as students take responsibility for individual and group learning and experience many opportunities to showcase their work to their peers and the wider community.

We look forward to a valuable and focused Term 4, confident that 2021 will benefit from the experiences, learning and positive change implemented throughout 2020.
Blessings
Sue Ellis
Principal GLC Armstrong Creek Campus