Return to school for 2023
It was a delight and blessing to welcome students, both new and returning to GLC St John's Newtown at the end of January for another year of education, friendship and opportunity.
In Week 2, we welcomed our families after school for the annual Family Welcome Picnic. There was a lovely atmosphere, with families socialising, kids playing, and friendships being made and strengthened. GLC staff loved meeting with families, and opening up their classrooms for people to visit and see where their children spend so much of their time.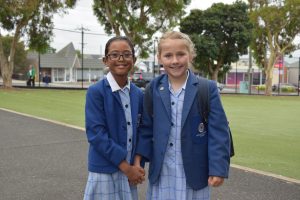 Sad News
The GLC St John's Newtown community was deeply saddened by the passing of Pastor Milton Fritsch in February.
Pastor Milton (or 'Pastor Melting' as some of our Kinder children called him) was a treasured part of the school, sharing God's word through our chapel services, in the classrooms, Kinder and within our staff devotions. We thank God for him and his faith-filled life.
We seek God's strength as He journeys with us during this time, as we know that He will. We ask you to pray for his wife Gaylea, Maria, Harry and Abigail, his family and friends, congregations and our school at this challenging time.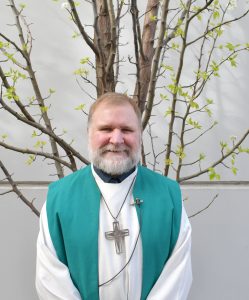 Celebrating Pako Festa
On Saturday 25 February, a group of St John's Newtown students had a fun-filled morning taking part in the Pako Festa Parade.
Following a two-year COVID-induced break, the annual festival that celebrates Geelong's rich cultural diversity returned to Pakington Street. Being located on the corner of Pakington Street, where the festival takes place, it was wonderful for St John's Newtown to join in the wonderful celebration of community. Our students enjoyed the sounds, smells and tastes of this joyful event. Students smiled and waved and proudly carried the College Banners.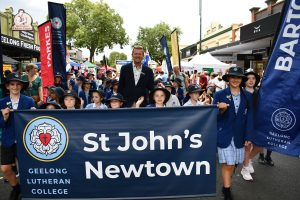 St John's Newtown String Orchestra
The String Orchestra sees 15-20 students from Year 1 - 6 who are currently learning violin, cello and viola meet weekly to learn songs together. In its second year, the String Orchestra is preparing for a range of performance opportunities in 2023.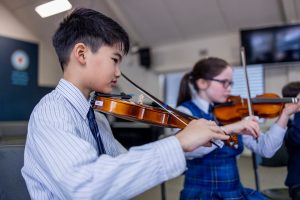 Track, Field & Cross Country
It's been a big few sporting weeks for our Year 3 -6 students. On Friday 17 February, St John's Newtown students took to Geelong's Eastern Gardens for the annual Cross Country. With reduced distances due to hot weather, students put in a superb effort and gave their all, with each student earning points for their house.
Two weeks later it was time for the Year 3 - 6 Primary Athletics Day, with St John's Newtown students heading to nearby Landy Field.
Competing in a range of track and field events, including races, shot put, long jump, discus, high jump, and hurdles, the students put in a terrific effort, earning points for their house and cheering on their fellow students.
GLC St John's Newtown is blessed with many dedicated parent volunteers, who assisted our staff at these and other sporting events to make sure they run smoothly.