There are so many opportunities at the moment to join in on a range of (often) free workshops and webinars all around the world.
Last Fortnight Derek and I were invited to attend Stanford's University's dSchool's FutureVersary where we explored some of the latest work and design in K-12 Schooling by Stanford University Learning innovators.
There were numerous workshops shown below which we attended and some very interesting innovative learning tools were engaged with such as Gather.Town which we hope to share at a later date.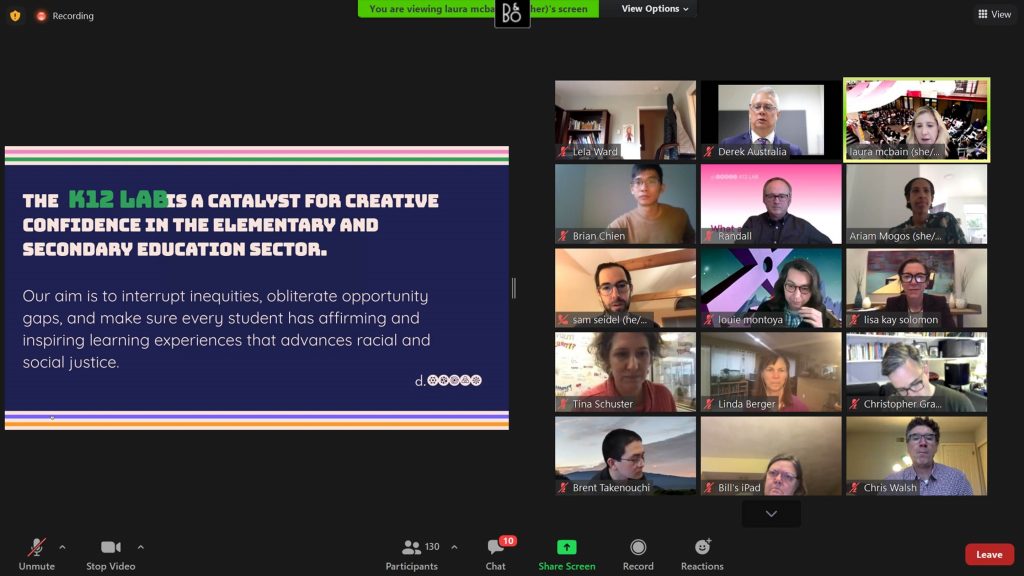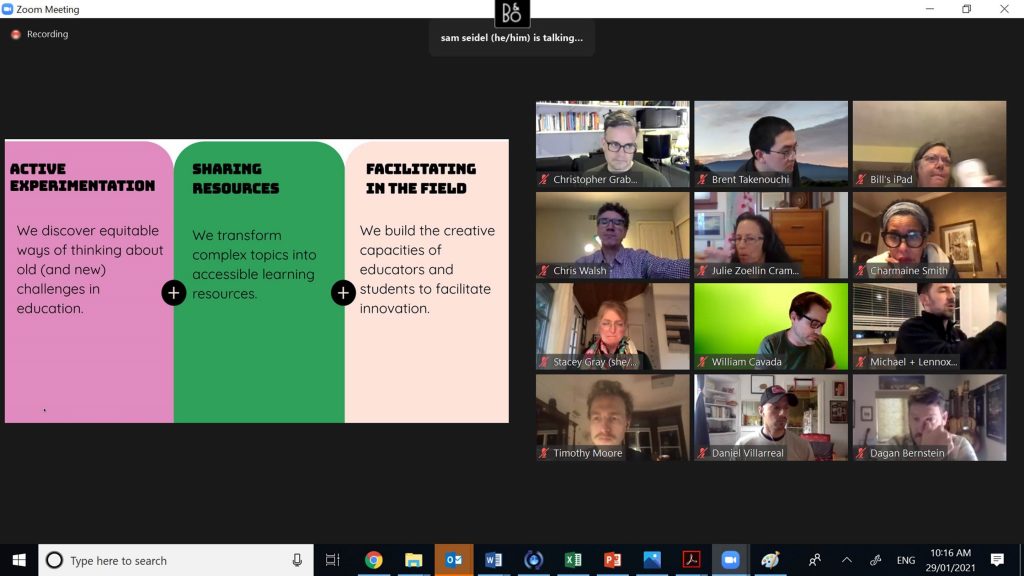 Futures: We will explore the intersections of futures thinking and design as participants travel to the past and step into the future to craft more equitable futures with and for students. Participants will be encouraged to travel inward exploring how their own racial identities, experience and politics shape what they put into the world.
Learning Science: In this breakout we will explore the connection between learning science and culture. We'll unpack the role culture plays in our brains as we process and organize information and strategize how we might utilize this connection to support deeper, relevant learning.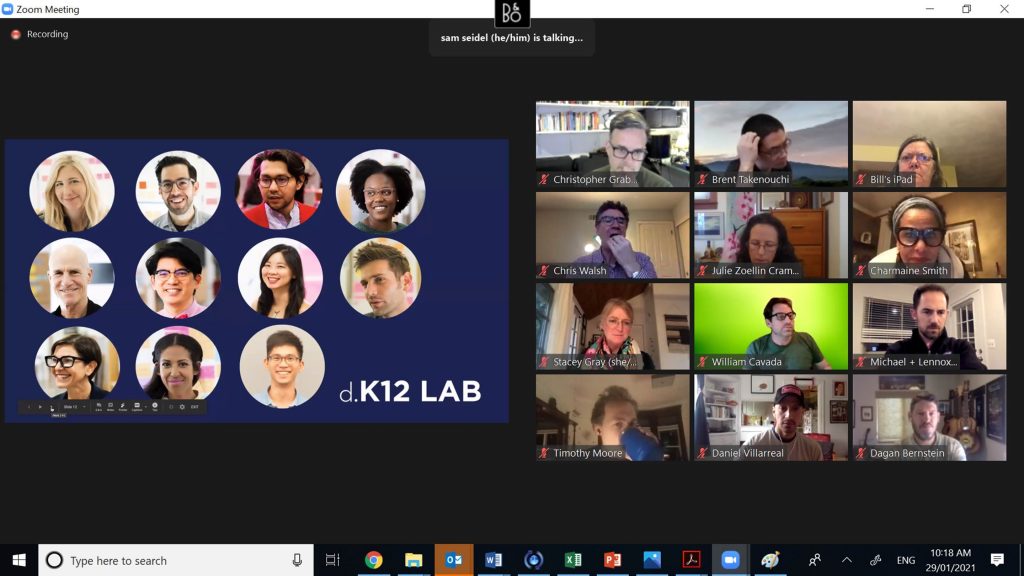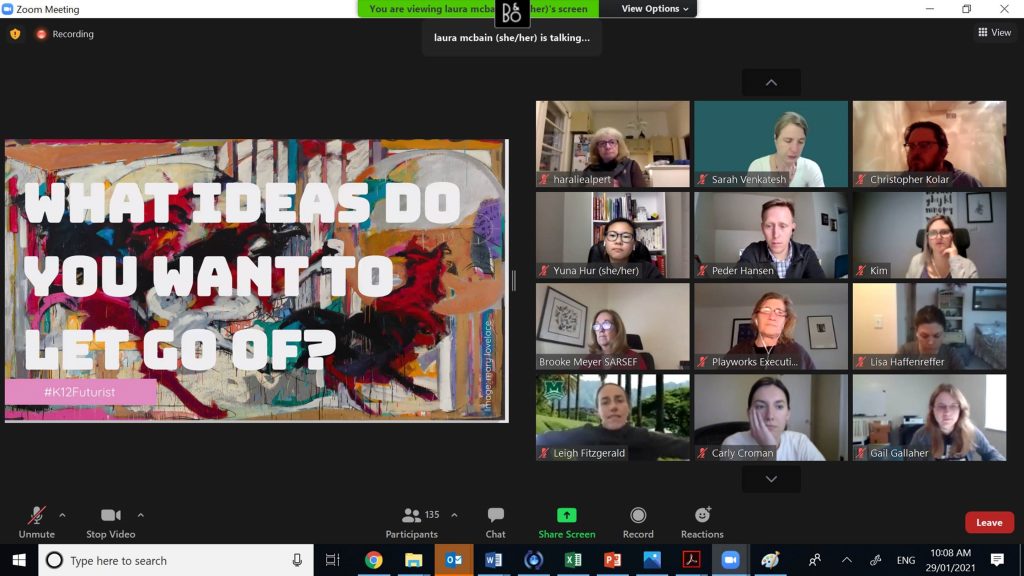 Scaling Impact: For those working towards scaled impact, they face challenges that are complex, often times involving systems, relationships, and consequences that are difficult to understand and represent in simple terms. We often simplify our thinking using metaphors, but those simplifications can have consequences that alter the way you try to tackle problems. Join this hands-on workshop if you'd like to make your thinking explicit, and see how your thinking changes when you deploy different metaphors for scale and spread.
School Safety: This session will give a "road test" to a new educational tool for changing the conversation about school safety! It's a pack of post-it notes to prompt those conversations entitled: "Questions To Your Answers About School Safety". Be the first on your block to try these out!
Tech: Artificial unintelligence: In this hands-on session we'll explore how AI and machine learning are influenced by discriminatory design practices, and ways we can make these emerging technologies more equitable. This session will also feature the first-ever look into our newest prototype: REP: A student-facing magazine that aims to help young people and the rest of us understand emerging technologies and how we can become better equitable designers together.
Kim Powell
Learning Leader: Innovation