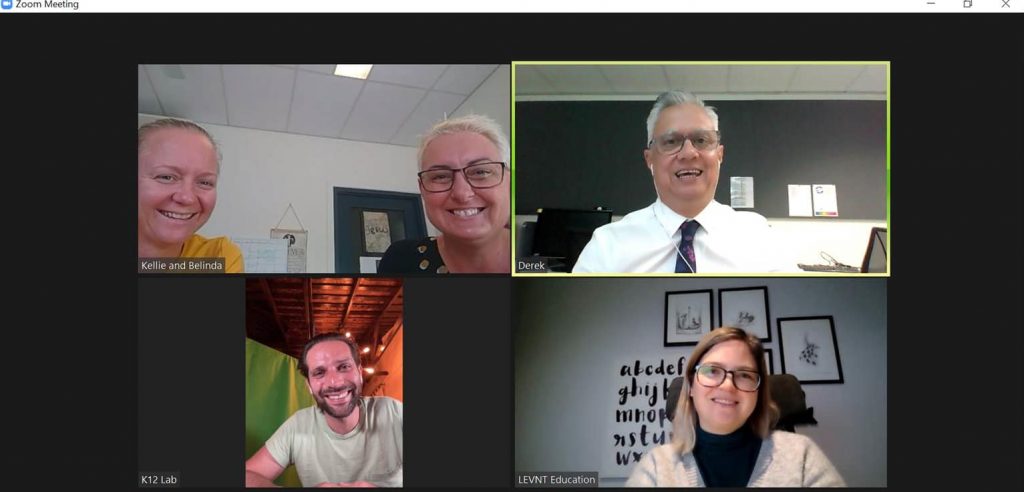 Stanford dSchool and Lutheran Education strengthening and modelling Contemporary Practice. Schools across Lutheran Education regions are not only igniting Design Thinking with student learning but also in teacher projects.
It is so enriching to include Ariel Raz from dSchool suggest new ways of solving or improving an initiative such as this year-long project at LORDS-How can students, parents and teachers have more meaningful conversations about learning? The collaboration as masterful learners between Schools, dSchool Stanford and Lutheran Education is a beautiful enriching thing!
Talk to Kimberley or Derek about how to implement more human-centered Design principles into your teacher lead projects. #designthinking#humancentereddesign#contemporarytransformation — with Kimberley Powell and Kellie Hardke.