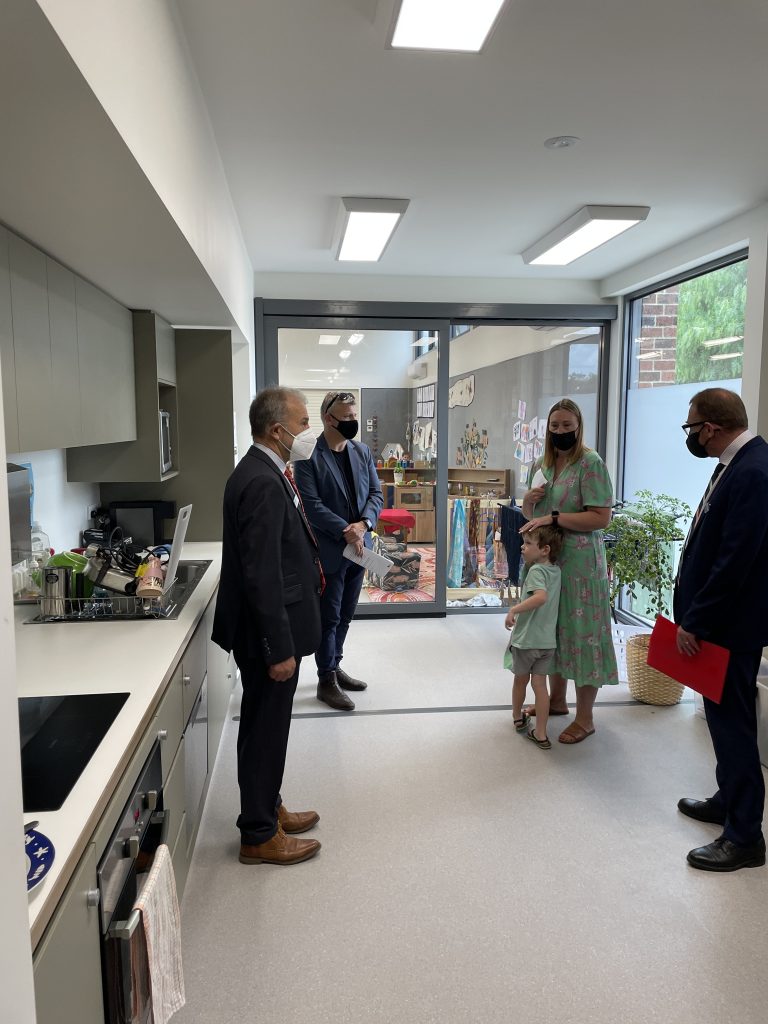 St Paul's Lutheran Kindergarten Grovedale has served their local community since the early 1970s. What began as a small, congregation service within the previous church hall, has grown to accommodate more than 150 children and their families each week.
The Victorian Government has continued to support this sector through increased funding for kindergarten programs. Four-year-old kindergarten programs have received state funding for providing 15 hours per child per week for over ten years. The Victorian Government has now turned its attention to three-year-old kindergarten programs as they build to funding two years of kindergarten by 2029.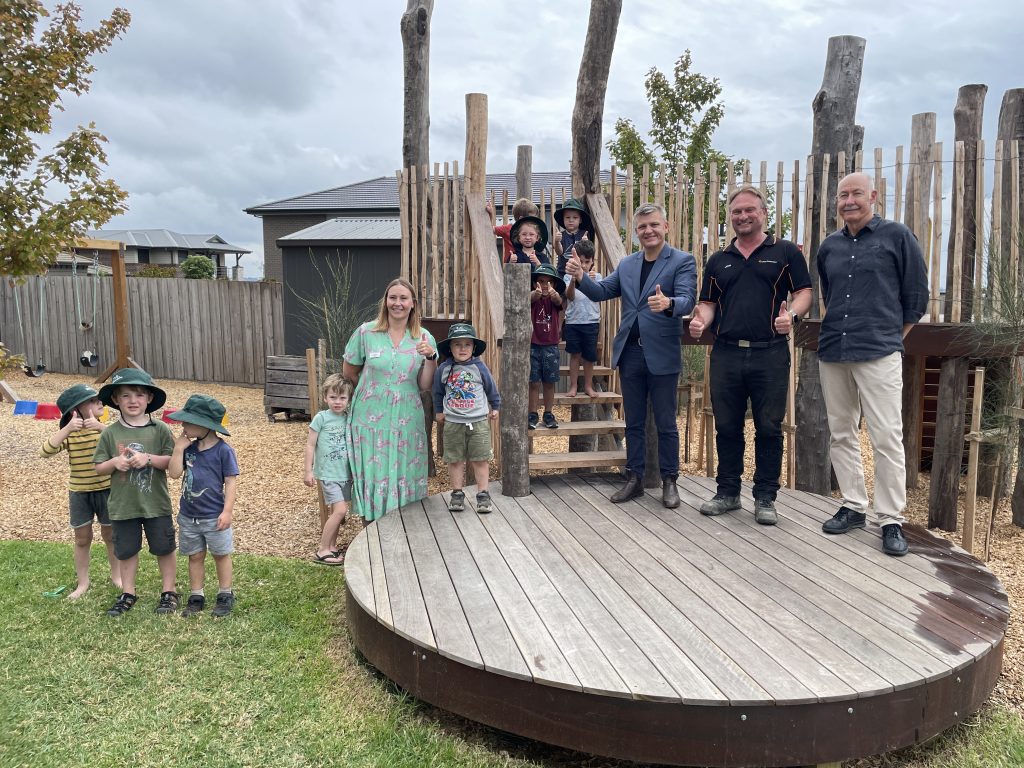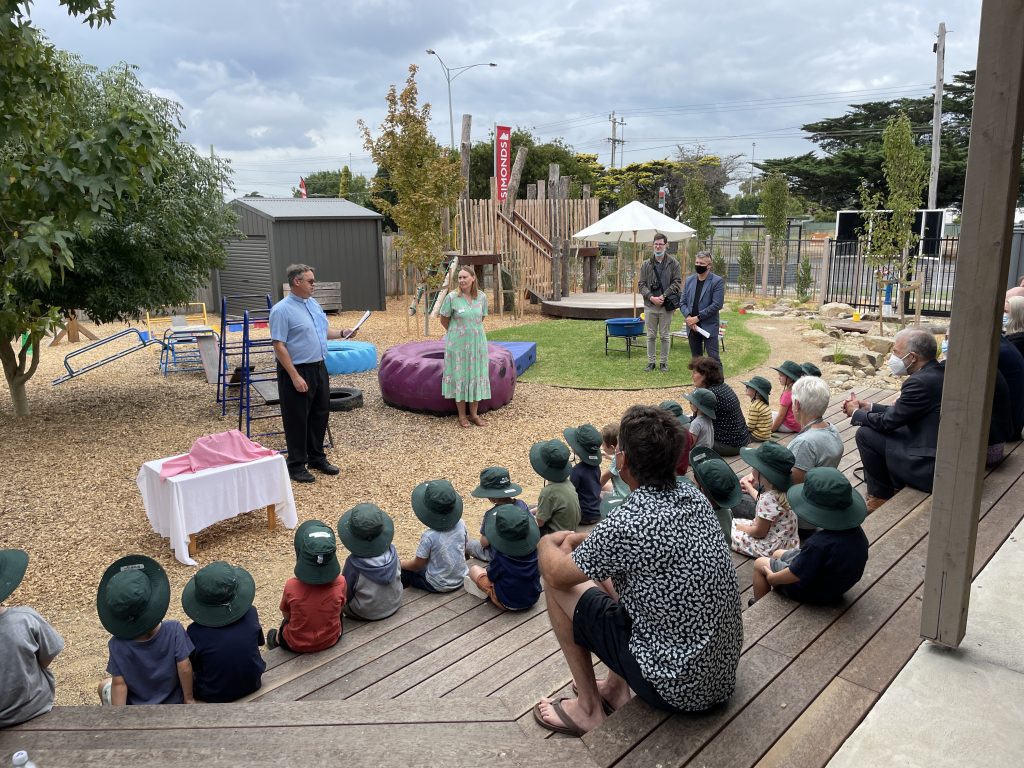 St Paul's Committee of Management were thrilled to receive over $800,000 in Building Blocks Grant funding to add a third classroom to their site. The new classroom was designed by McGlashen Everist Architects and constructed by Laney Constructions. Despite a year of COVID-19 restrictions and material supply issues, the building was delivered in time to be utelised by children in January 2022.
St Paul's Kindergarten community also acknowledges the ongoing support of the adjoining St Paul's Lutheran Church congregation which has led to additional land being available for kindergarten use. The significant extension of the kindergarten site has also enabled the service to extend their playground space.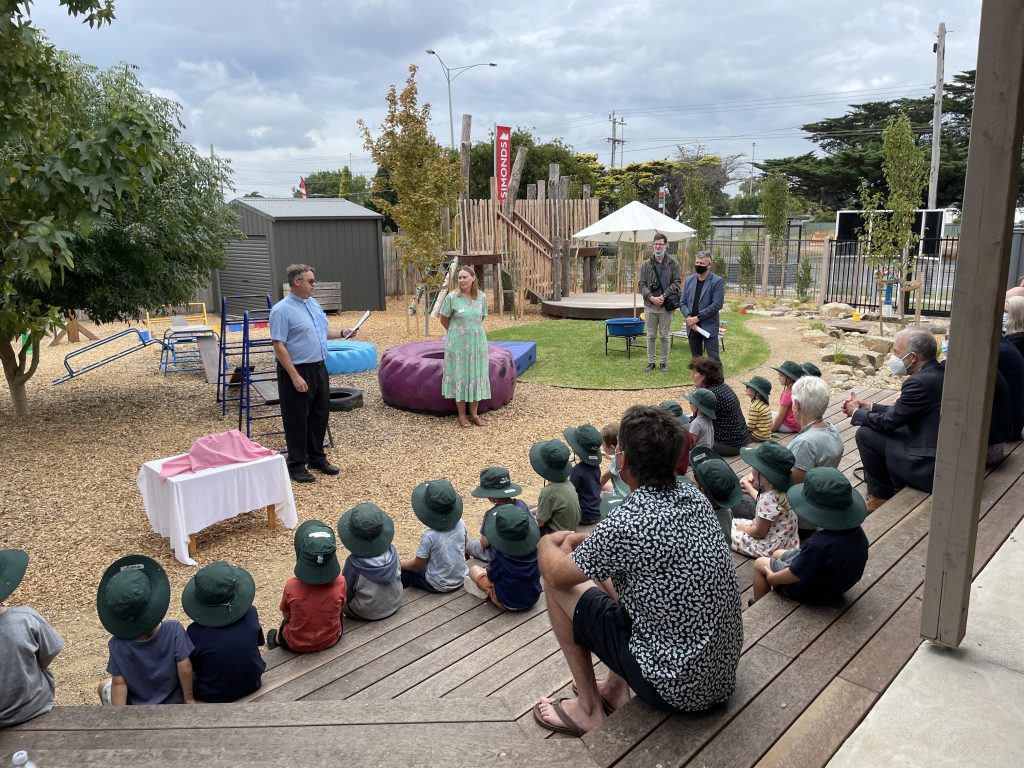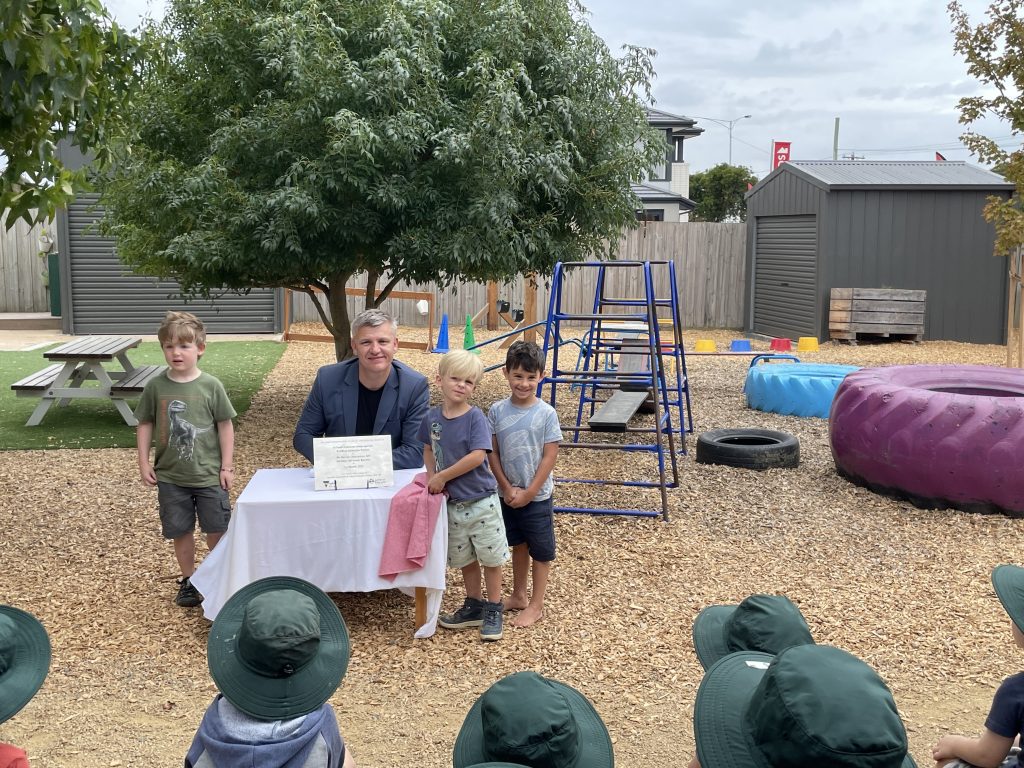 On 1st March, Mr Darren Cheeseman MP was invited to open the new classroom. He was joined by Pastor Colin Simpkin who performed the dedication rite. The Fairywrens, one of the groups of four-year-old children who use the new room, were also there to lend a hand throughout the ceremony.
St Paul's Kindergarten looks forward to continuing to provide high-quality, Christ-centered early childhood education to even more of their community with these wonderful facilities.
Kate Hill
LEVNT Children's Services Manager