And…..it all began with a chat about Master planning!!!
Over the last three years we have created a whole of school learning environment with places for all learners to call home and connect with.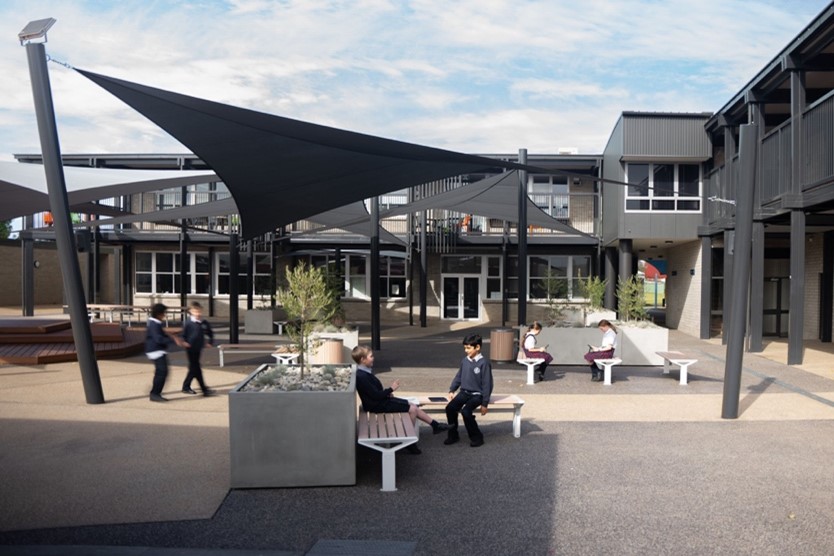 The redevelopment of our campus has included all classrooms from Year 3 up, the college Library, staffroom and the creation of a college heart, our Courtyard!
Driven by our contemporary, IB pedagogy and learning philosophy, our brief was to recognise every space as a learning space, whether that be indoors or out. To provide a flexible environment, that utilises natural light and ventilation, and offers a multitude of learning settings.
Our courtyard is our college heart and is used for daily learning, whole college and sub college activities and events.  Our 'Hive', the college information services and library hub is a key to this space, opening wide onto the courtyard with indoor/outdoor learning spaces.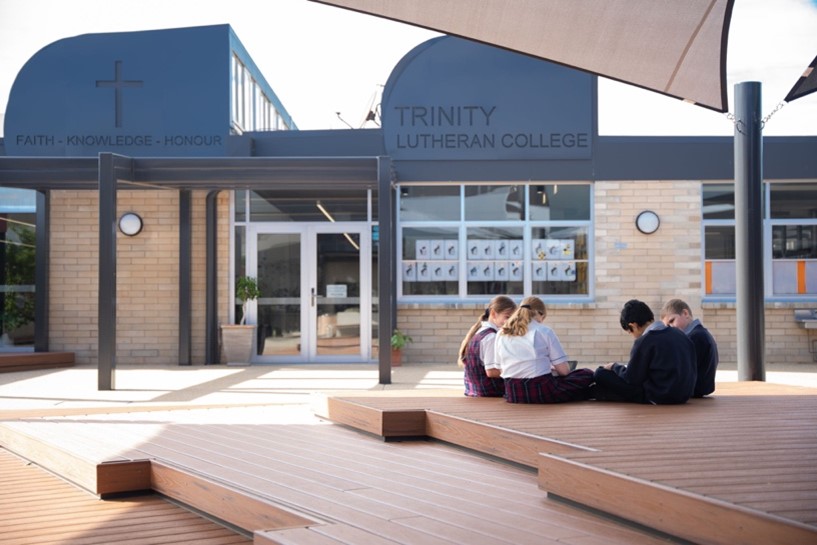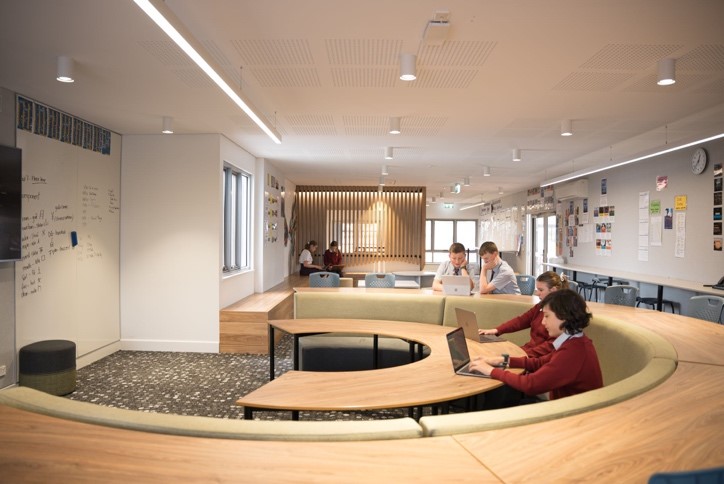 One conversation began a journey that has fundamentally changed how our college lives and breathes. We are a thriving, energetic learning community where everyone loves to be!