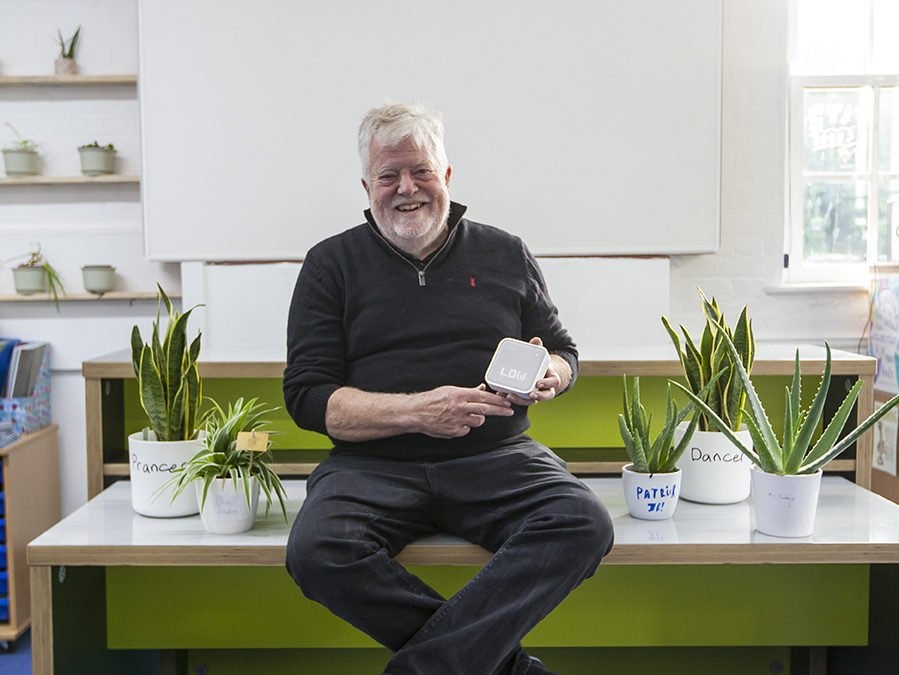 Wednesday, 23 February @7:00pm
Please email me for zoom details at
If you would like to learn more about the Learnometer device that measures air quality and how it can impact learning at your school then please join us for this workshop with Prof. Stephen Heppell. The focus of the session will be on how the data from a Learnometer can be used to make a significant impact on students' ability to learn. It makes sense that the quality of air, level of light and temperature in rooms would have either a positive or a negative effect on students' ability to concentrate and focus on the task at hand.
Prof. Heppell will provide evidence-based research on how schools have made small changes to spaces based on data collected that have resulted in drastic improvements to student learning. He will also share how students have driven this change through meaningful projects to investigate and improve spaces in their schools.
If you are interested in hearing more about this topic I would encourage you to join us.
If your school has purchased a Learnometer and is taking part in our LEVNT Schools Air Quality project then please send along a representative.
Kimberley Powell
Learning Leader: Innovation