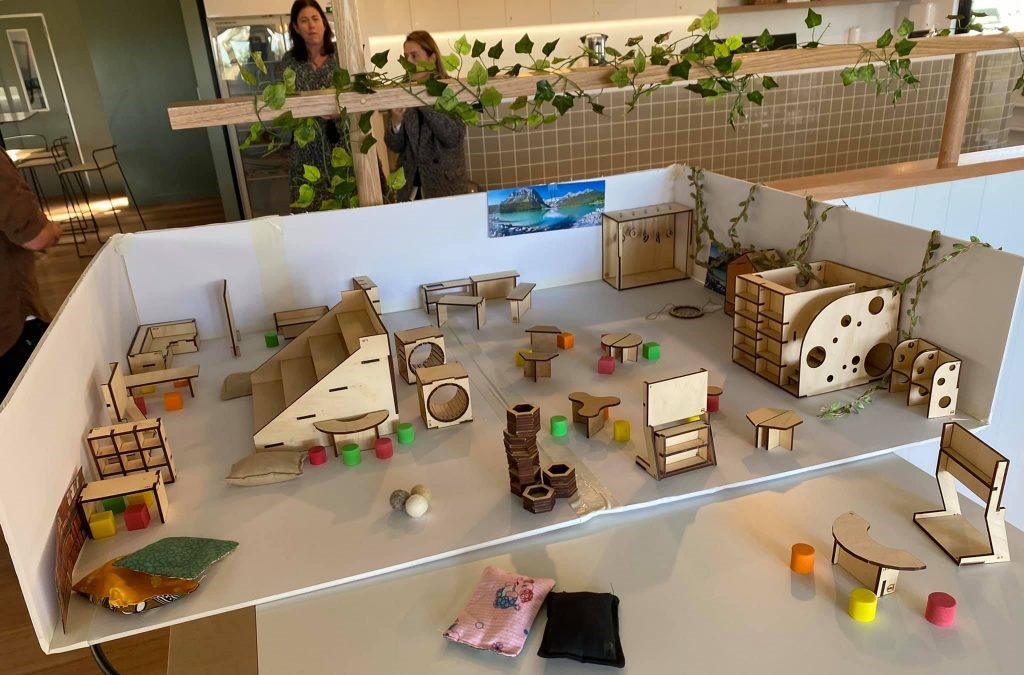 Recently I was supposed to present at the Brisbane Learning Environments Australasia conference. Derek and I were very excited to be bringing out Auten's Pasifika to Australia for the very first time. Autens has been recognised in the HundrED top 100 innovations for education for the past several years. They run workshops for schools and their stakeholders to explore the design and use of space in schools.
With the conference itself cancelled due to the Brisbane lockdown, we had to pivot quickly to think about how we could create an opportunity for Educators and our schools to engage with the Autens workshop.
The week after lockdown Derek was able to host a condensed version of the workshop for people to attend in person in Brisbane. We were also able to engage others not based in Melbourne through a zoom link
Sandra Jenkins is a particularly knowledgeable educator who is very passionate about her work and she is keen to partner with schools in Australia to leverage any work you are doing with current or new spaces. If you would like to find out more information then please contact me. This workshop is available to all Lutheran Schools to support a contemporary learning transformation, rich discussions about pedagogy, teacher teaming, student voice, innovative learning environments etc, strategic planning, master planning etc.
Enticed to Australia from Jene Lensby Lange at AUTENS Denmark/Finland by hundrED Country Leads and Lutheran Educators Derek Bartels and Kim Powell to support education for all learners to flourish, this award-winning process provided by Sandra Jenkins (ONZ) AUTENS Pacifica is an innovative injection into a contemporary learning transformation.
This is what some people had to say:
"I experienced firsthand how this learning space design workshop with teaching staff, would be an awesome critical input learning experience – which would challenge staff to rethink their assumptions about learning, classroom space, and pedagogy."    Laura Robbins.
"It was great to be able to join the workshop from a distance however I would much rather be there doing it. Sandra (Sandra Jenkins ONZ) is very knowledgeable and the amount of research she has done in learning space design was apparent.

I was able to watch on as the participants build their learning spaces. Listening to them explain what they had done and why was where the magic happened. They articulated their beliefs about contemporary learning as they explained their furniture and layout choices. Others then offered further suggestions and Derek challenged them to think about aspects that they hadn't originally thought about. This would be an excellent workshop to do with a group of staff as they explore their own spaces and beliefs. Thanks Derek and Kimberley for making this possible." Maria Denholm.
Kim Powell
Learning Leader: Innovation