At HundrED, we believe the purpose of education is to help every child flourish in life, no matter what happens and we do this, by researching, selecting, and helping spread impactful innovations worldwide.
The HundrED community is comprised of various roles including innovators, ambassadors, youth ambassadors, the academy, funders, and other experts from over 100 countries and growing. We firmly believe that change only comes from like-minded people working together towards a common goal. That's why we're strengthening our global community of education innovators and passionate education stakeholders by fostering collaboration and learning from each other to increase the pace of change in education everywhere.
HundrED Country Lead Community was launched in July 2020 as a 3-month pilot program. The intention was to involve leading Ambassadors, ready for deeper involvement with HundrED's mission to improve education, through impactful innovations. HundrED Country Leads are an extension of our core HundrED Team and work to activate and grow their local education communities. We started with 19 incredible individuals from 17 countries and now this powerful network has grown to 28 HundrED Country Leads from 22 countries. They are all ready to spark and inspire change locally within the global HundrED movement.
To say we are excited to announce the new HundrED Country Leads is an understatement. We have had the privilege of learning more about these inspiring individuals throughout the application process and as part of the HundrED Ambassador community. They are bringing their enthusiasm, positivity, and openness to engage and connect with the HundrED Community in their regions.
Without further ado, a big congratulations and a warm welcome to the new HundrED Country Leads!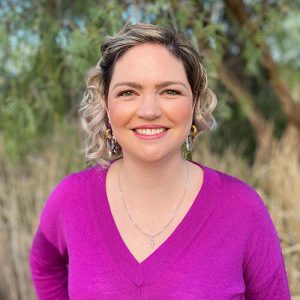 Kimberly Powell, Australia    
Kim Powell is the Learning Leader: Innovation for Lutheran Education VIC NSW & TAS. She works with schools to lead innovative practices around Contemporary Education. Kim develops and runs professional learning opportunities for schools including innovative learning tours across Australia and Internationally. Kim is passionate about ensuring that students are engaged in rich experiential learning in schools and facilitates this by inspiring and coaching school teachers and leaders to be innovative and bold in their approach to education
https://hundred.org/en/articles/igniting-11-new-sparks-to-the-hundred-country-lead-community