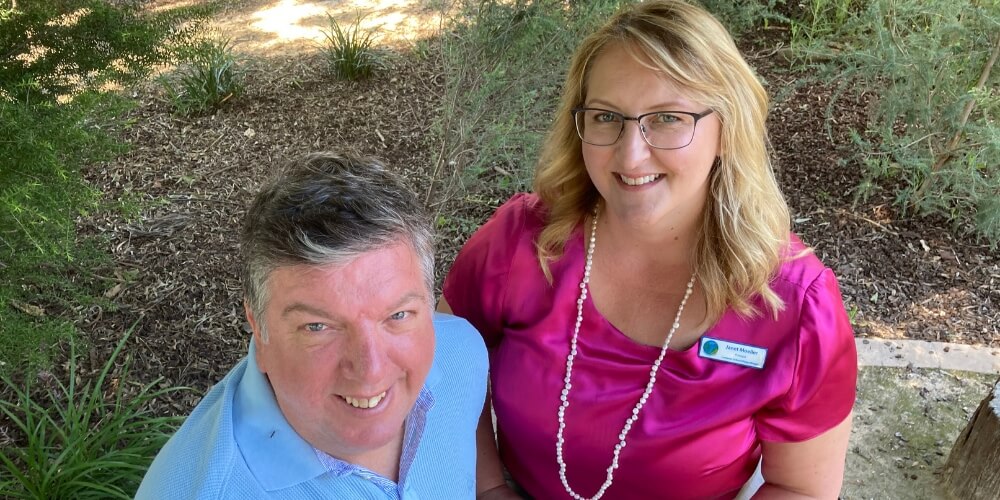 You never know when the opportunity for a Country Change will arise
The Coronavirus Pandemic changed many people's plans in 2020, with many city-dwellers desperate to make a move out of busy cities and into regional Australia. For Janet Moeller, who should have been on her long-service leave exploring the wonders of Peru, a job opportunity in Wagga Wagga presented itself as an equally worthwhile alternative.
Having worked in Lutheran schools on three continents, the offer of a position as Principal in 2021 at Wagga Wagga's K-6 Lutheran School was worth the move, regardless of the changes it might bring. Originally from Oregon in the United States, Janet landed her first job in a small farming and university town about 90 minutes out of Portland. "I loved getting the fresh produce straight from the farming community," she remembers, "not unlike what we are finding here in Wagga."
Whilst researching Wagga Wagga, Janet and Nick realised that the same goods and services they were used to in Melbourne, would also be available in their potential new home town.
Janet relates, "Although there might seem to be a big range of restaurants in the city, we found our five or six favourite places and would just end up going there all the time." After only a short time in Wagga, they have already been able to replace these preferred establishments, "And we are enjoying them just as much," said Nick.
The most significant change the couple have found since their Country Change to Wagga Wagga is the additional time they have together.
Previously spending up to an hour and a half a day commuting across Melbourne, Janet now has time to enjoy a coffee at home with Nick before heading off to work. And when the school day is done, there's no fighting with traffic to get home, just an easy 15 minutes to decide on what the evening holds.
Another pleasing realisation was how direct an impact the couple could have in Wagga Wagga. It has been easy for Janet and Nick to get to know people in such a welcoming community, especially families from the school. Another unexpected reward has come from being able to intentionally do business with people you have met. "It's lovely to have personal interactions with people, to know who they are and have them know you," reflected Janet. "You know the family at the pharmacy or shop; it's not just a big chain store," she added.
Janet and Nick have always enjoyed walking, whether it be bushwalking, through the city streets or along a river path. They soon realised that this was something that didn't have to change once they had moved. Only now, instead of taking a stroll along the Yarra, it's the mighty Murrumbidgee they walk beside.
Given their work commitments, weekend trips have usually been limited to a 1- to 2-hour radius from home. Now that the couple has more free time in their week and the locations they can reach are even more varied, they are looking forward to seeing a lot more of the great outdoors. "I can't wait until winter, and we can get up to the ski fields," said Janet excitedly looking forward to exploring more of her new home country.
And while the pair enjoyed soaking up the sporting action at Marvel Stadium in Melbourne's Docklands, there's plenty of action in their new home town which is known for its good sportsmanship and the 'Wagga Effect' – its ability to produce great sporting heroes!
From <https://www.countrychange.com.au/2021/02/18/wagga-wagga-a-country-lifestyle-with-big-city-benefits/>