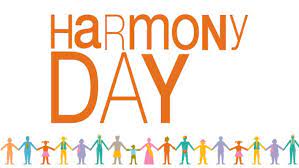 The first Harmony Day was held in 1999, well before most of our students were born. The purpose was to celebrate unity and diversity.
Harmony Day is about coming together and what better way to celebrate than having us come together as a whole college. The many colours and the sense of community is exactly what today is about, and I thank our College Captains for their work in making this happen.
Through the International Baccalaureate Programmes teachers across the world encourage students to become active, compassionate, and lifelong learners who understand that other people, with their differences, can also be right.
We have all embraced the opportunity provided for us through the IB Philosophy to enhance international mindedness and to make a difference.
The IB has, at its core, a vision for all learners, including students with disabilities, students from culturally and linguistically diverse backgrounds and students who are gifted and talented.
Chief Academic Officer, Judith Fabian, has said "Diversity and inclusion aren't about painting schools in Africa, they're about creating lasting understandings about what divides us and what brings us together."
Our student and staff cohort has very diverse cultures. The opportunities for us to develop internationally minded students, who appreciate and respect each other, is rich. Our challenge is to make the most of these opportunities. In a Christian school, I believe we need to start with an understanding and respect of the diversity present in our college
In our classrooms I have seen the evidence of the work students are doing to recognise how they fit into their family, their school community, their local community, and the global community.
There is a vibrant interaction of cultures, and many languages spoken. We embrace this and aspire to do more to strengthen it in our community.
Our many cultures make up our unique Good News culture, one that through integrity and courage is based on showing respect and grace to each other. In the simplest terms, getting to know each other and being a good friend.
I congratulate all of you for being proud of who you are and more importantly, being proud of each other.
Fiona McAuliffe
Principal