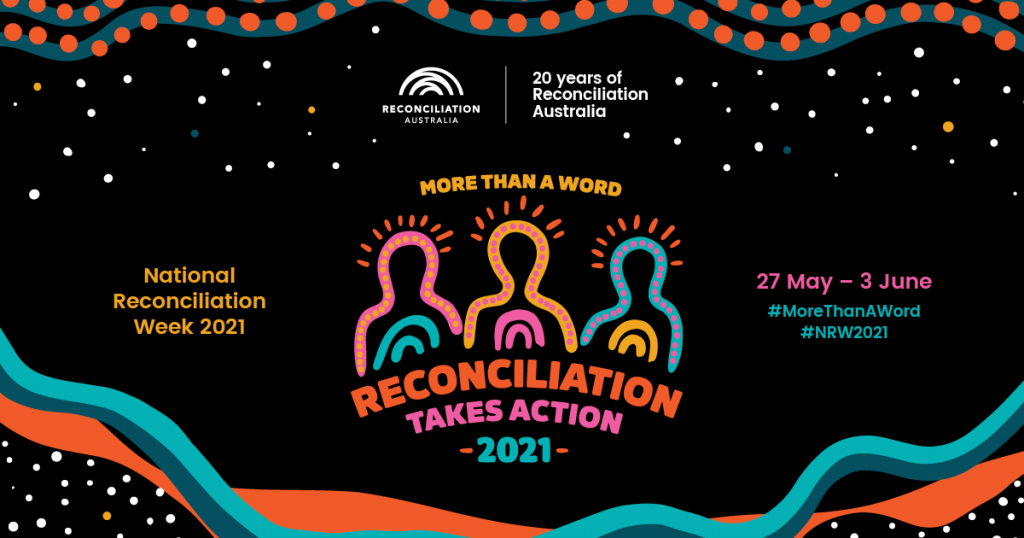 National Reconciliation Week 2021 (NRW) is only one month away and we are excited to see the events and activities happening in your community.
Every year workplaces, schools, early learning services, community groups, reconciliation groups, and people right across the country host a whole range of events—and you can tell everyone about it on our website.
Upload your event into the NRW 2021 Event Calendar now or search for events near you.
As the anticipation for NRW 2021 builds, we are also mailing a limited number of printed posters by request. You can still print your own posters at your home or office at any time.
The official NRW 2021 poster features artwork by Jessica Johnson and reflects the story of the land and community sharing the united call for action on reconciliation.
A2 printed posters are available on request and are filled as one poster per order. Requests close Monday 3 May or earlier if allocation exhausted.
#NRW2021  #MoreThanAWord