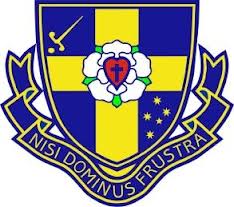 St Paul's College, Walla Walla, NSW

St Paul's College is a Christian co-educational day and boarding school, following the widely respected traditions and values of Lutheran education. The College is situated on spacious and attractive grounds, approximately 40 kilometres north of the growing lifestyle cities of Albury and Wodonga. Located in a rural area, the College enjoys a vista of trees, fields, and farm animals, as it nestles into the outskirts of the quiet NSW country town of Walla Walla.

At St Paul's we strive for all students to feel valued and part of a community. The emphasis is on next generation learning opportunities. We acknowledge that our students will be the young adults of tomorrow in a world which will look very different and will require different skills and capacities to contribute as an able citizen both locally and globally.

The broad curriculum on offer at St Paul's is focused on skills-based learning, with particular attention to flexible critical thinking, creativity, and collaboration. This is all underpinned by a caring, compassionate, and Christ-centred environment. Students are challenged to strive for academic excellence, where "academic" is understood in a broader sense to mean having a clear focus, commitment, and dedication to learning in the pursuit of higher achievement. A sense of community is at the forefront of what we do. The attention and individual support we provide caters to all learning styles.

Our rural setting means we have a unique opportunity to offer distinctive Agriculture and Equine programs. In addition, boarding at St Paul's is known as "Learning in Residence," as we believe that our students who are boarders have a unique, extended opportunity for personal, social, and educational growth and development.

The College Board is seeking a leader who will passionately support the aims of the College, which centre on providing an education in the Lutheran tradition that is complete, distinctive, and of quality by:
• Promoting and nurturing the Christian faith.
• Educating students in body, mind, and soul.
• Developing academic excellence in each child.
• Equipping students to be able citizens both locally and globally.
• Actively demonstrating that each person is of worth and has dignity.

This leader will be an effective communicator, able to build strong relationships, capable of developing and managing dynamic teams, as well as an ardent promoter of the College. They will lead and manage staff with integrity and compassion to create a learning culture that is complete, distinctive, and of quality. Over the past several years the College has undergone a significant transformation with the provision of new and refurbished facilities for both students and staff, enabling access to contemporary and functional learning spaces. In addition, the College has recently introduced the Spanish language; enrolled students from other countries; and established international learning opportunities. Finally, in the last year St Paul's has experienced a substantial increase in enrolments, causing the need to establish waitlists at various levels. The current challenge for this position includes sustaining and continuing this growth with respect to our core values.

Further information on St Paul's College is available from our website:
https://www.stpaulscollege.nsw.edu.au
Closing date: 15-10-2021
Position commences: 01-01-2022 or by negotiation.

Applications should be addressed to:
Mr Julian Denholm
Executive Director
Lutheran Education VIC NSW & TAS
Level 1/755 Station Street
Box Hill Vic 3128

Or emailed to:
Josie Muratore
Executive Assistant
Tel: 03 9236 1250
josie.muratore@levnt.edu.au