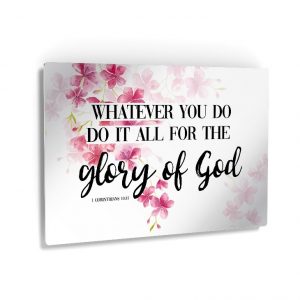 "Don't count the days, make the days count" is an expression I recently heard, and it made me reflect on what we are all probably going through at this time of year.
The end of the year is fast approaching, and what a year it has been. For many of us, we cannot wait for this year to end and for 2021 to start. We can put the traumas of 2020 behind us, forget about the remote learning, endless zoom conferences, lockdowns rules and the like. In fact, I wouldn't be surprised if nearly each of you has a calendar where you are crossing off the days or an app with a countdown timer to the end of the year. By the way, as I am writing this there are 52 days, 14 hours and 24 minutes until it's 2021!
In any normal year, we can easily lose our perspective as we near the end of Term 4, but perhaps even more so this year.  It is a challenge trying to stay focused as the list of things that need to be completed continues to mount up, report writing, graduations (socially distanced of course), organising book lists, arranging timetables, preparing students for final assessments and exams, developing class lists, all the while still leading our classes or performing normal tasks associated with our role.
We may be thinking about the borders being opened and the opportunity this will give us to see family and friends.  Sometimes in our busyness thinking about the future and our excitement about holidays and next year, we don't see the wonderful things that are happening right now. The fantastic learning that is occurring each day, the friendships we have with other staff, the child who gives us a smile each morning, the parent who waves as they drop their child off in the morning or picks them up in the afternoon.
I have always liked this verse from 1 Corinthians 10:31 and it reminds about what many of us are going through right now:   So, whether you eat or drink, or whatever you do, do all to the glory of God.
It's a great reminder that what we do each day, what we are doing today, whether we are enjoying every minute of it, or finding it tiresome, we do it to the glory of God. Thinking about our daily tasks this way gives us the joy that and reminds us to appreciate the present.
So, as you continue to look forward to the end of the year, the holidays and what is to come in 2021 please remember that the children and their families appreciate what you do today.
Romans 15:13
May the God of hope fill you with all joy and peace in believing, so that by the power of the Holy Spirit you may abound in hope
Julian Denholm
Executive Director