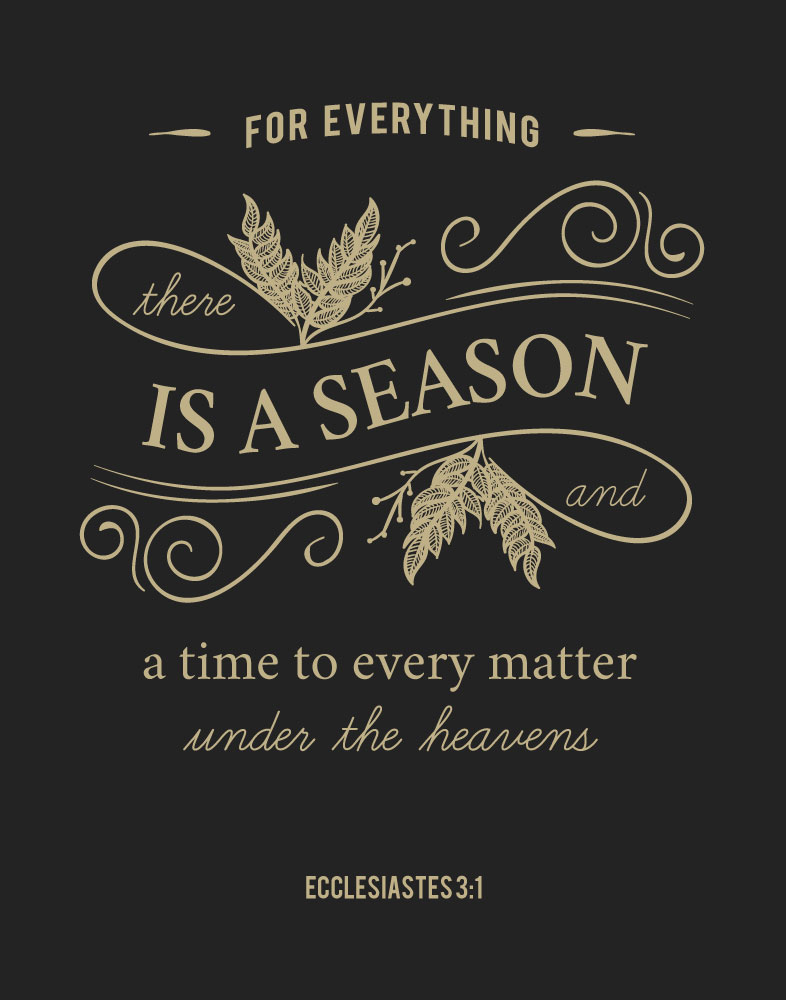 For a number of months, since accepting my position at LEVNT, this verse from Ecclesiastes has been a constant refrain in my head. I have had a lot of time to reflect and muse over the change, the change of season, in my life.
I am a strong believer that God places people where he wants them; where they can best serve him and glorify his name. This strong sense of purpose was a constant conversation I had with staff; there is a reason that you are in this place, that the students and families are in your class. At times it wasn't well received but God has a purpose for that arrangement / situation.
So it is with me. For now, my season as a principal is finished and a new season begins here in LEVNT. God has a purpose for this and I strongly feel called to be a part of this dynamic team and region.
I have entered into a new season or purpose as you have as well in this new school year; there are new students, staff, families. You may have new facilities, partnerships and exciting plans to act upon. Through it all there will be a time for laughter, a time for sorrow, a time to be silent and a time to speak (…..and so much more) as we journey through the season of 2021 and beyond.
As a person of faith, I place my trust in God to bless the change in season and that the purpose in this new season will be revealed in due course. As the rest of the Bible passage reveals to us there is a season for everything and we can thank God for the rhythm which is created.
No matter the season and the changes, joys and sorrows which we face the one constant is the unfailing love of Christ and the promise we have in Him for our salvation. As we begin the season of Lent may our thoughts focus on the journey which Christ has to undertake to fulfil the Scriptures and ensure we have the gift of eternal life.
I look forward to being a part of the season which you are now entering. I pray that I and the team will continue to support and uphold you and your community as you serve him.
May God continue to bless your school community over the coming weeks and months as this year / season unfolds.
Blessings
Shane Paterson
Prayer: Lord, we ask that you be with us in all that we do in service to you. As this season unfolds grant us peace, grace, wisdom and patience as we minister to those in our communities. May we walk with you in these coming weeks as we reflect upon the journey you walked so we have that wonderful assurance of eternal life. Amen