God 'Still' With Us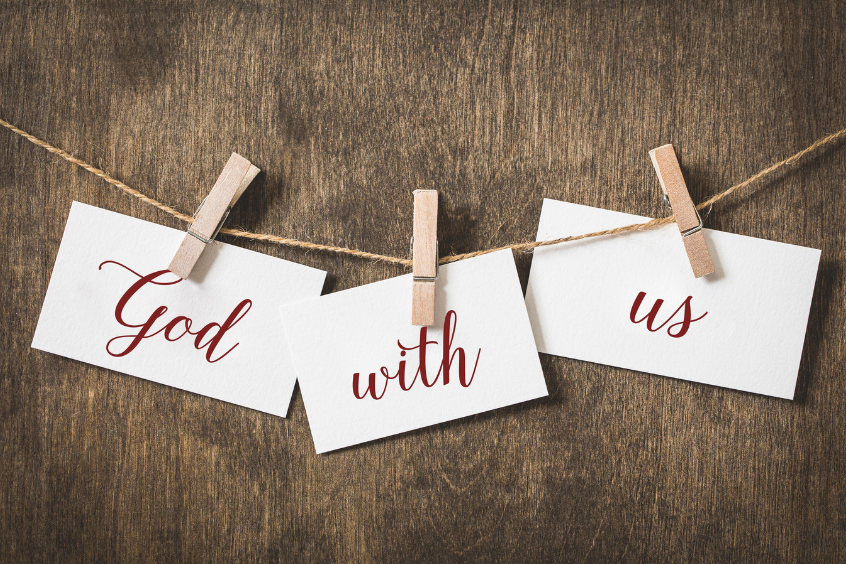 As the memories of Christmas 2020 begin to fade and we roll into a new year with all its busyness, we do well to take message of Christmas into the new year with us.
After the interrupted year that 2020 was, it was good to hear about 'the divine interruption' of God's good news breaking into this fallen world in the person of his only Son, Jesus of Nazareth.
It was good to be reminded that one of Jesus's names was Immanuel, meaning 'God with Us.'
It was good to be reminded that God came to dwell among us to offer sinful human beings his ever-present forgiving grace and favour, his peace and hope in the messiness of life in this world – and joy forever in his eternal presence.
Even as we recalled painful memories of physical or spiritual separation caused by the pandemic in 2020, it was comforting to hear the Apostle John remind us of the one who 'became flesh and dwelt among us' (John 1:14), and to hear the Christmas angel saying to us, "Do not be afraid… the Lord is with you."
It was good to be reminded that God was truly present with us, in Jesus, despite the physical absences we experienced.
Now as we begin 2021 and as we gather once again in our church and school communities, we do so with the assurance that Jesus is, "God Still with Us."
As we gather, we meet a Saviour who promises, "Where two or three are gathered in my name, there I am in the midst of them" (Matt 18:20).
Even though we no longer see him in person, Jesus is present with us through his Holy Word, by the power of the Holy Spirit. He joins himself to us in the word and water of baptism. He is 'really present' in the bread and wine of Holy Communion.
That is where we meet God face-to-face, in human form, still today. That is where we experience his love, forgiveness, humility, wisdom and compassion in our own daily struggles.
He is still present with his promise that, whatever happens in 2021, we who put our trust in Jesus can rest assured that, "nothing can separate us from the love of God that is in Christ Jesus our Lord" (Romans 8:39).
As we look to whatever 2021 may bring and to whatever the future might hold for us, God reminds us of the promise Jesus made just before he withdrew his physical presence from this world. He said, "behold, I am with you always, to the end of the age" (Matt 28:20).
That is the promise that we take with us into this new year – the good news that Jesus is, "God 'Still' with Us!"
Pastor Lester Priebbenow
District Bishop, Victoria and Tasmania