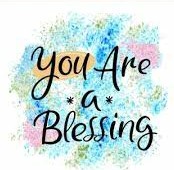 God has called us and given us many roles or vocations in our lives (eg. partner, sibling, parent..). We have a particular vocation in our workplace: teaching, administration, grounds etc. This idea of vocation is highlighted in in Growing deep, as one of the key elements (Vocational Practices) and is defined as 'what we do in Lutheran education'.
At the recent National Lutheran Principals Conference, former principal Ruth Butler quoted wise words from Qld bishop Mark Vainikka when leading a session on the essence of Lutheran schooling.  Mark said (at an installation service of a principal and staff), "You are here. God says to us all…to bless others. All of us share in this vocation. In a world of cursing, we have a world in great need of blessing….Who you are, what you have done, what you've not done your gifts or your falling, does not take God by surprise. He takes you in his arms and blesses you".
What wonderful words to affirm us in our vocation. I personally have a strong belief that God has placed us where he wants us to be. Sometimes that can be quite questionable and you may ask why!! However, we are where we are and because God has blessed us, despite our failings and weaknesses, we can be a blessing to others.
Through our actions, our conversations, our support of others we can be Christ – like and be a blessing to others. The essence of our communities is care, concern, love and our community is stronger when we display these attributes to each other. Principals often share with me that visitors to our schools remark that it 'feels different' than other schools. When we have a culture embedded in our faith and a desire to be a blessing to others, in response to what Christ did for us, then yes, visitors will feel that care, concern and love that is practiced in our communities. It may be intangible but it is certainly felt and experienced.
May you be able to be a blessing to others as you live out your vocation in your community.
Shane Paterson
Director: Leadership & School Improvement