The Importance of Christian Education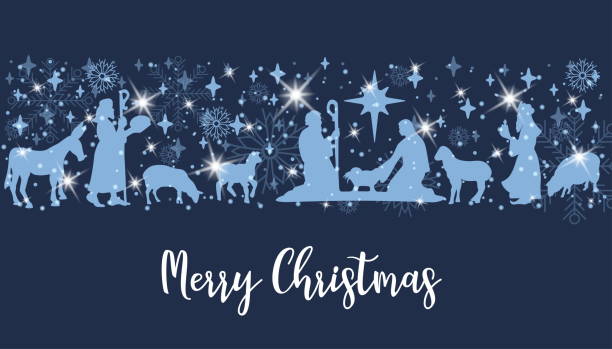 At the recent Council for Lutheran Education meeting, I shared a devotional time based on Revelation 12:1-6, quoted below:
A great sign appeared in heaven: a woman clothed with the sun, with the moon under her feet and a crown of twelve stars on her head. 2 She was pregnant and cried out in pain as she was about to give birth. 3 Then another sign appeared in heaven: an enormous red dragon with seven heads and ten horns and seven crowns on its heads. 4 Its tail swept a third of the stars out of the sky and flung them to the earth. The dragon stood in front of the woman who was about to give birth, so that it might devour her child the moment he was born. 5 She gave birth to a son, a male child, who "will rule all the nations with an iron sceptre." And her child was snatched up to God and to his throne. 6 The woman fled into the wilderness to a place prepared for her by God, where she might be taken care of for 1,260 days.
When you read this passage, you might hear echoes of the Christmas story: a woman giving birth to a child, King Herod's murderous plot, Mary and Joseph escaping to Egypt to protect the child. There is powerful symbolism there. However, in its broader context this passage is also about the mission of the church as she seeks to bear witness to Jesus as the Saviour of all people, and as she struggles through times of testing. The church is like the Virgin Mary, as the one who 'births' the Saviour into this world. The dragon is like the Devil who tries to snatch and devour the message of God's Salvation. God proves he is victorious Lord, both by exalting his Son and protecting his people.
My reason for sharing this Scripture was that I had recently read a quotation from Martin Luther, based on verse four of the above text, speaking about the importance of Christian education for the younger generation. Luther wrote:
"The Devil is totally committed to ruining the younger generation. Why should he admit that we are bringing up young people in the correct way and how is it possible that he should do this? The Devil would certainly have to be a fool if he allowed correct Christian education in his kingdom or if he were to help this process in anyway. For then the Devil would be ruined in no time, as would also be the case if he were to lose this tasty morsel, in other words, the young ones. The Devil does what is right and prudent for his kingdom so that the young generation may remain in his power. When he does have them for himself, they increase and remain in his possession. Who intends to take some of them away from him? For he has calmly got the whole World in his possession. However, if the Devil were to suffer some damage which would really hurt him, then that must be brought about by young people who grow up in the knowledge of God and who spread God's Word and who teach others this message."
I think this sums up well why Christian education of the younger generation is so important. That is something worth contemplating as we conclude one year of serving in God's mission to young people and as we prepare for another.
Prayer: Lord God, thank you for sending your own Son into the world as our Saviour. Bless the mission of the church and its schools, that we may faithfully teach young people to grow up in the knowledge of God, to spread his Word and teach others his message. In the name of Jesus Christ, we pray. Amen.
Pastor Lester Priebbenow
District Bishop, Victoria and Tasmania