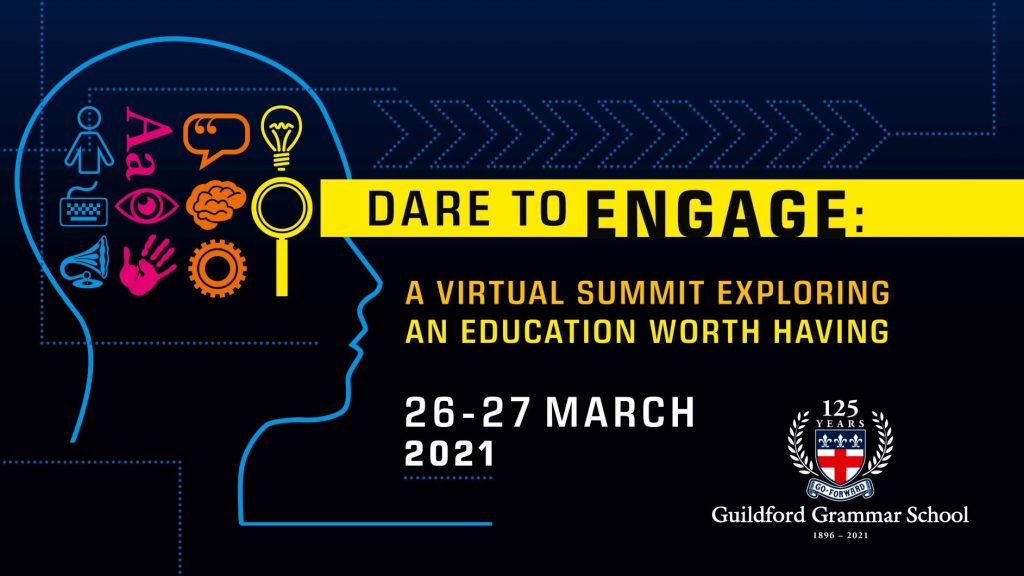 FREE VIRTUAL EVENT
Introducing a pioneering educational summit from Guildford Grammar School that nurtures innovative thinking and deep collaboration to explore the question, "What is an education worth having?"
 
This virtual summit is a unique opportunity for parents, students, educators and the wider community to virtually gather to listen to engaging, provocative speakers who are at the forefront of education today.
 
The summit is a Call-to-Action to not only tweak the existing education model but to reinvent it, acknowledging the broader skill-set of our students and what they can offer society.
 
We want to challenge and inspire our participants with a range of provocations delivered by our renowned guest speakers and generative sessions that foster collaborative exploration and discussion. Your collective thoughts and ideas will be documented and guide future educational roadmap.
 
Our guest speakers include:
 
Beth Blackwood – CEO AHISA
Richard Gerver – Award-winning speaker, bestselling author and world-renowned thinker
Stacy Caldwell – CEO The Mastery Transcript Consortium Montana, USA
Scott Looney – Head of Hawken School, Ohio USA
Maggie Dent – Queen of Common Sense
Louka Parry – Learning Strategist Education Futurist
 
This free event is for anyone interested in education, our future and sharing collective wisdom and understanding.
 
Join us on Friday, 26 March from 4.00 pm – 7.00 pm (AWST) and Saturday, 27 March 2021 from 10.00 am – 3.30 pm (AWST) for the chance to hear from educational thought leaders from around the world and to share your ideas, insights and inspiration on how we can create an education worth having for all students.
 
 Register here to be involved.
Kim Powell
Learning Leader: Innovation