Many Lutheran Educational Adventurers dug deeply to contribute, collaborate, learn and scheme  on this tour to enable a contemporary learning transformation in their own learning setting.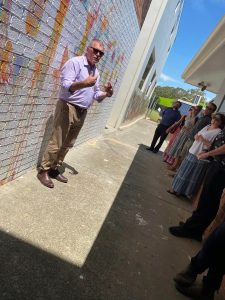 Some of the many rich comments:
"The Brisbane Tour was a wonderful opportunity to engage with schools trying to allow children to reclaim power of their own education. It reflected an incredible opportunity to question my own beliefs about education and to see what changes can and should be implemented."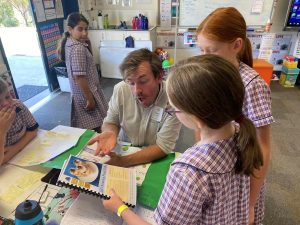 "I loved the passion, knowledge and innovation that all the educators brought to each site we visited and how they are willing to openly share the highs.. and challenges along their journeys."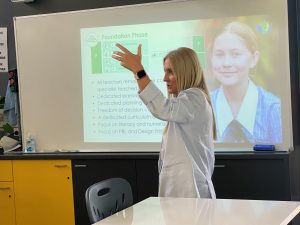 "This tour was great as it provided us with a good overview of the implementation process each school has taken in transforming to their own model of contemporary education."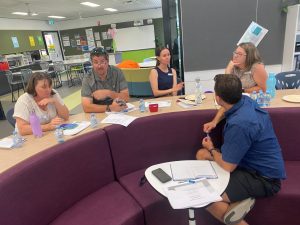 "The tour was a chance for me to be inspired, rejuvenated and challenged as an educator. There are a lot of amazing things happening in schools across Brisbane and it was a privilege to visit their environments and hear their visions for creating engaging and dynamic learning for young people."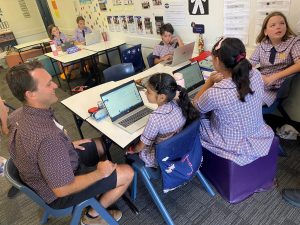 "An amazing professional development experience for any educator looking to improve  the learning, engagement and outcomes for students in a contemporary world."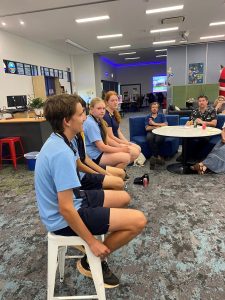 "I am feeling inspired by what we've seen and excited about what I can take back to the school. I am excited about what school can be."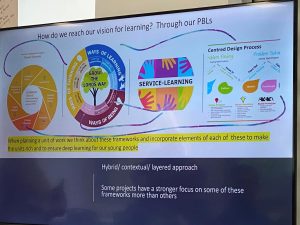 "The Contemporary Learning Tour is a wonderful opportunity to provoke your own thinking regarding traditional education. Being surrounded by inspiring and innovative educational professionals is a wonderful and rare opportunity!"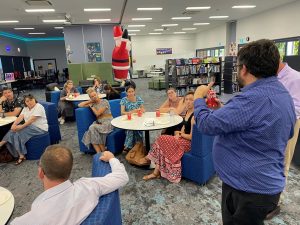 "Prior to attending the tour, my view of contemporary learning was minimal to say the least.  From my own personal experiences as a student at a traditional school (which defiantly failed me), I strongly felt a need for education to change but like many, I had no idea what that change would look like.  This tour allowed me to see really transformable contemporary learning in action across a whole school, from the way students operate, how the culture feels and what teacher practice looks like in the classroom.  I would highly recommend this tour to all educators who strive for the best from themselves and their students."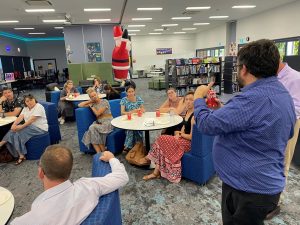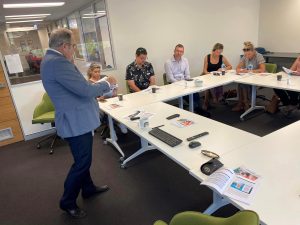 Silkwood School
Watching young people chart their course at Silkwood today brought us all to heartfelt tears!
This is what we all agree schooling should be about in a contemporary world – helping all students find and ignite their passions and contemporary dispositions before leaving school and then crafting their way to authentically serve others and the world into their future.
Many thanks again for Silkwood sharing the Silkwood Way!
LORDS
Rich Contemporary Learning intertwined with Project Based Learning, Service Learning and Human Centred Design was expertly shared and modelled by staff and students across LORDS Lutheran college. We were blown away in witnessing the rich growth of many students who have had engaged in this type of learning for the last 5 years! Many thanks to LORDS for a beautiful day and modelling the WHAT, WHY and HOW of contemporary learning.
Faith Lutheran College – Plainland
Faith Lutheran College Plainland immersed Lutheran Educators and Leaders in the 'How' of Contemporary Learning. We were exposed to an inspiring contemporary narrative of schooling in a contemporary world and how Faith Plainland are tracking in their journey. The development of rich PBL and the reduction in reliance on timetable rigidity was keenly received. The removal of subject departments, being wedded to the authentic learning over just the discipline content and investing in rich professional learning while providing much time release for professional learning/planning are some of the key elements of bringing success.
Faith Lutheran College – Redlands
Waiting lists surge while the Redlands community see some of the fruits of Contemporary Learning Transformation at FLCr. Real not fake student agency coupled with rich authentic trans disciplinary units of work not 200 year old subjects, contribute to this success. Educators and senior leadership from across the country were buzzing as they toured and workshopped across this p-12 college.
Derek Bartels
Learning Leader: Innovation