On behalf of The Educator, I am pleased to let you know that Kim Powell has been named as a winner of the 2022 Most Influential Educators award. Congratulations!
Brett Henebery
Editor, The Educator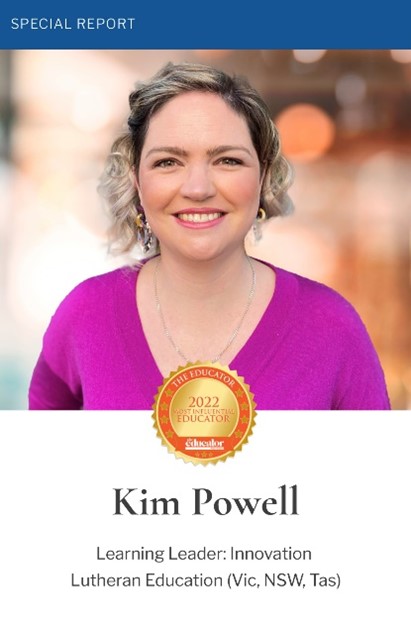 About Most Influential Educators
The Educator received nominations for the Most Influential Educators list. Prospective candidates were sought in the following criteria:
Education leaders, including but not limited to, founders and administration of a school or program
Changemakers who have made an impact on many students and school communities in Australia in the face of adversity
Award-winning educators that have been recognised for their contributions to the Australian education industry
Educators who have demonstrated innovation and creativity that is driving the education industry forward
The research team obtained details of the nominees' achievements and contributions to the profession. The nominees were evaluated based on the overall impact of their contributions. The final list consisted of 50 educators and other professionals who delivered specific outcomes that significantly influenced the Australian education industry.