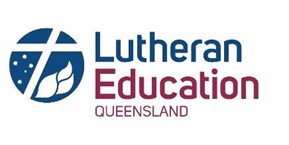 Lutheran Education Queensland (LEQ) is seeking to appoint a Chief Financial Officer to oversee and manage the consolidated financial risk for the schools and early childhood services of the Lutheran Church of Australia Queensland District (LCAQD).
The date of commencement is from 2 August 2021 or by negotiation.
Located at Milton, LEQ is a department of the LCAQD and the Approved System Authority for its 26 Lutheran schools across the state. The department also has oversight for the Church's early learning and care services.
This appointment is an outstanding opportunity for a high performing, motivated and energetic leader with a heart for Christian education and a desire to nurture, strengthen, guide, and uplift the school leaders and staff of schools to maintain the momentum towards realizing the strategic vision for LEQ.
For more information regarding this opportunity, and for instructions on how to apply, please refer to the application pack which is available upon request from:
Sandra McCullough
Executive Assistant, Lutheran Education Queensland
Email: execea@leq.lutheran.edu.au or Phone: 07 3511 4058
Closing Date: 5.00pm, Friday 4 June 2021