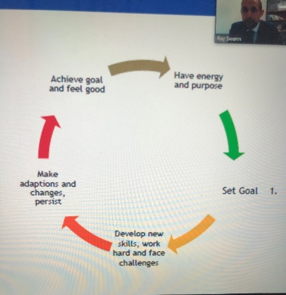 This week we had the privilege of Ray Swann - Deputy Headmaster of Brighton Grammar School and Mark Dowley- Director of Staff Development host a 90 minute sharing session about the journey that BGS has undertaken over the past several years to set up and embed a culture of growth and coaching at their school.
Ray and Mark shared their process, research and journey of change with us and offered ongoing sharing and support as our schools embark on their own journey of how to optimize student learning by investing in the growth and performance of their teachers.
If you are at any stage of developing a professional learning plan or approach or of embedding coaching in your school, then please get in touch so that we can support you on that journey.
Also, if you are looking for some more holiday reading then here are some recommendations from Ray and Mark:
A way of Being- Carl Rogers
Stewardship- Peter Block
Decrease Change to Increase Performance- Vivien Robertson
Trust in Schools- Bryk and Schneider