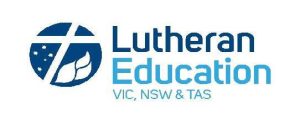 EXECUTIVE DIRECTOR
LUTHERAN EDUCATION VIC, NSW, TAS and ACT Ltd (LEVNT)
Applications are sought for the position of Executive Director of Lutheran Education VIC, NSW, TAS and ACT (LEVNT). This is an exciting opportunity for an outstanding Lutheran educational leader to help shape the dynamic future of this vibrant educational region of the Church. This is a fulltime, five year maximum term position commencing in January 2024.
The Board for LEVNT (BLEVNT) is seeking to appoint a highly experienced, interpersonal and outstanding leader who will embrace the culture of LEVNT, possess the necessary skills and competencies to implement LEVNT's Vision and Mission, while supporting the Values and executing the Strategic Direction of LEVNT. The successful applicant will be responsible for leading the LEVNT team and will work closely with the Board for LEVNT (BLEVNT).
LEVNT is established to advance Christian education in accordance with the Lutheran Confessions, promoting the mission of the LCA Vic/Tas and NSWACT Districts through its schools, colleges and early childhood services. LEVNT is committed to being a Child Safe organisation and has zero tolerance for child abuse. LEVNT is committed to acting in children's best interests and in keeping them safe from harm.
The LEVNT Regional Office is currently located in Box Hill, Victoria, but will be relocating to a new location towards the northwest of Melbourne in 2024. LEVNT is a support organisation for schools, colleges and early childhood services that comprise Lutheran Education in this region.
An Application Package which provides information about the position and explains the selection process is available by contacting the BLEVNT Chair, Greg Schneider, at BLEVNTChair@levnt.edu.au
Your written application is to be submitted via email to:
Mr Greg Schneider
BLEVNT Chair
BLEVNTChair@levnt.edu.au
Applications close 22nd May 2023