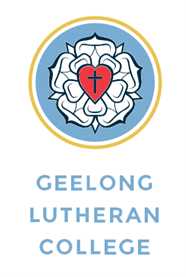 The Geelong Lutheran College Board is seeking an experienced CEO who is an outstanding educator and visionary leader with the capacity to embrace, maintain and foster the College values, culture, ethos, and to implement our Strategic Vision.   The new Head of College will commence on 10th January 2024.
Geelong Lutheran College Ltd offers a Lutheran education to all, regardless of background. The College recognises that each person is uniquely positioned to be a blessing in the lives of others, and that leaders have particular influence over those that they are entrusted to lead.
The Head of College is the educational, pastoral, and spiritual leader of the College. The successful candidate will be an active communicant member of a congregation of the Lutheran Church of Australia and have (or will attain) accreditation as required by Lutheran Education Australia. Australia (please see Head of College Prospectus for further details).
About the College:
Geelong Lutheran College is a College of the Lutheran Church of Australia, situated over two campuses. St John's Campus Newtown is a Kindergarten to Year 6 and Geelong Lutheran College, Armstrong Creek is a Prep to Year 12 campus. The College has a current enrolment from Prep to Year 12 over the two campuses of 1,264 students and employs 185 staff. As a Christian learning community, our school aspires to provide an outstanding educational program, permeated by a culture and ethos based on the core values of love, justice, compassion, forgiveness, service, humility, courage, hope, quality, and appreciation.
To learn more about the college, please visit https://www.glc.vic.edu.au/
Application Process:
Geelong Lutheran College Board has prepared a Head of College Prospectus which provides detailed information about the College, the position, and the selection process. To confidentially request a copy of the Head of College Prospectus, please email positions@levnt.edu.au 
Applications close: May 8th, 2023.
Geelong Lutheran College has a zero tolerance for child abuse and is committed to acting in children's best interests and keeping them safe from harm. The College promotes the safety, wellbeing and inclusion of all children, including those with a disability, those who are from a culturally or linguistically diverse background or those who are of Aboriginal heritage. All applicants are to be aware that the College carries out appropriate checks to ensure candidates are suitable for working within a child safe school environment.
For more information, please contact:
Mr Julian Denholm
Executive Director
Lutheran Education VIC/NSW/TAS
Phone: (03) 9236 1250