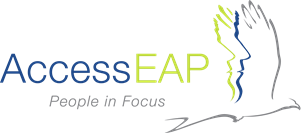 We would like to invite you to participate in a recorded webinar on Food and Mood.  The training will be delivered by our Employee Assistance Program (EAP) provider, AccessEAP.
Time Anytime
Date 10/11/2020-31/12/2020
Location: Your desk
Training Outline
· The impact of food choices on brain function and mental health
· Tips for healthy eating to optimise wellbeing
· How to access further support
For more information about your EAP, please visit www.accesseap.com.au.
To access the password protected Client
Area for the first time, please register yourself with your company email address.
Wayne Vitnell
Relationship Manager, Victoria