Planned deployment of SchoolTV: a resource supporting mental health & Wellbeing in Challenging Times.

IN PARTNERSHIP WITH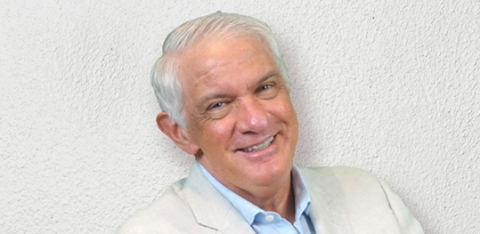 The continuing impact of COVID on students, school leaders and their communities has been profound with many unknown challenges ahead. Now is the time to consider mental health and wellbeing resources that empower educators and support their school communities.
To celebrate the partnership between LEVNT and SchoolTV, this special presentation will feature SchoolTV's lead psychologist Dr Michael Carr-Gregg who will discuss the impact of COVID on schools and families, the outlook for the year ahead and answer your questions relating to the impact of the pandemic on student mental health and wellbeing.
ANNUAL SUBSCRIPTION FUNDING OFFER
To support this initiative, LEVNT will be announcing special funding support for member schools with premium SchoolTV upgrades to all participating schools.
QUESTIONS FOR DR MICHAEL CARR-GREGG?
We would value your submission for questions when you register your interest for this presentation. Dr Carr-Gregg will endeavour to answer as many questions as possible
in the allocated time in relation to youth mental health and wellbeing.
DATE: WEDNESDAY, 13 October, 2021
TIME: AEST 12.00 pm – 1.00pm
REGISTER YOUR INTEREST for this presentation here REGISTER HERE
Remember to include any questions you may have for Dr Carr-Greg relating to youth mental health and wellbeing.
DR MICHAEL CARR-GREGG is one of Australia's highest-profile psychologists, author, broadcaster and specialist in parenting children, adolescents and mental health. He wrote his PhD at the University of NSW on adolescents with cancer and in 1985, he founded the world's largest national teenage cancer patients support group, Canteen. He has been part of SchoolTV since its launch in 2016 and also works in private practice in Melbourne. He is the Commonwealth Government representative on the Board of the Australian Children's Television Foundation and is the Consultant Psychologist to AUstralian Boarding Schools Association.
Shane Paterson
Director: Leadership & School Improvement